Samuel L. Jackson Cast In 'The Samaritan'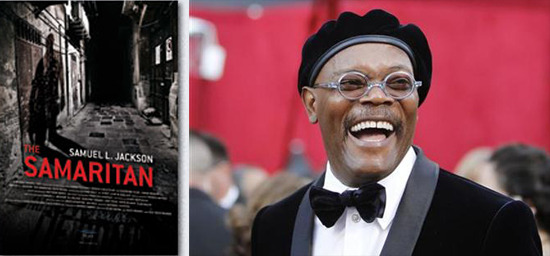 Samuel L. Jackson will soon be suiting up as Nick Fury for The Avengers, but while Joss Whedon gets that film into gear, the actor will star in The Samaritan. The film, called a neo-noir thriller, and once listed under the title Lie Down With Darkness, is about a grifter who has spent the past two decades in prison and wants to escape his past. But new schemes entrap him, and things go wrong all over again. David Weaver will direct and said in a press release that he's been inspired by films like "Mona Lisa, The Crying Game, or later on, Sexy Beast and Memento... because they blended the conventions of the American genre film with a singular daring in their approach to their subject matter."
He goes on to say,
I intend [The Samaritan] to be firmly within that tradition. At the center of the film are Foley (Sam Jackson) and Ethan (Luke Kirby). A master grifter, Foley's world has always been built on a series of carefully-crafted illusions that only he can see behind. Of course, it's an irresistible story idea to take such a character, have him decide to go straight, but then gradually reveal he's been surrounded from the very beginning by a scam so devious that it's entirely beyond his imagining.
(And I can't be the only one who flashes back to Die Hard With a Vengeance when Samuel L. Jackson is called the samaritan, right?)
The synopsis from the film's sales agent's site:
After twenty years in prison, Foley (Jackson) is finished with the grifter's life. When he meets an elusive young woman named Iris (Negga), the possibility of a new start looks real. But his past is proving to be a stubborn companion: Ethan (Kirby), the son of his former partner, has an ingenious plan and he wants Foley in. The harder he tries to escape his past, the tighter he is ensnared in Ethan's web of secrets, until it becomes all too clear to Foley that some wrongs can never be made right.