D.J. Caruso Talks 'Preacher,' Mentions Chris Pine, Shia LaBeouf And Alex Pettyfer Are Interested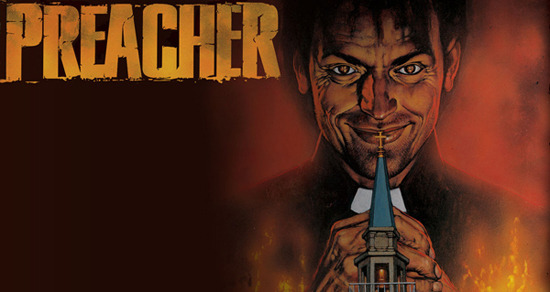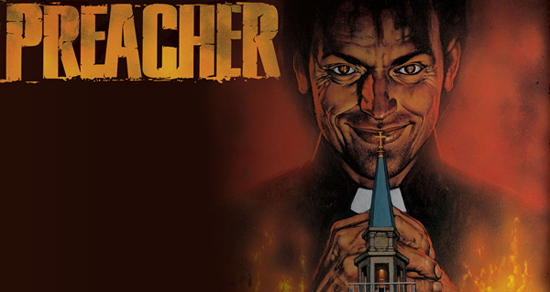 When I Am Number Four came out in the United States, director D.J. Caruso had yet to officially sign on to direct the adaptation of Garth Ennis and Steve Dillon's iconic comic book series Preacher. Now that Number Four is opening internationally, though, the cat's out of the bag and the international press has been chatting him up about it. French website CloneWeb got the director not only to open up about the film, but name a few of the people who he's talked to about potential roles.
Caruso was very insistent that casting hasn't started and the script isn't quite ready, but that he's been getting a ton of texts and calls from people who want to join in. He said Chris Pine really wants to play Jesse, Shia LaBeouf wants to play Arseface and Alex Pettyfer wants to play the Saint of Killers. Read some more of his quotes and watch the video after the break.
Caruso and Pettyfer sat down with Cloneweb (with a heads up from ComingSoon) to discuss I Am Number Four but much of the discussion turned to Preacher. Here's the video. Preacher talk begins at 1:50 and continues, more or less, until the end.
Rencontre avec D.J Caruso et Alex Pettyfer by cloneweb
Here's Caruso's response when asked how he's planning to approach the film:
It is a crazy road trip and I think what's amazing and what makes Sony so brave is they can see there's a real universality to the story when you have good vs. evil. I think when you have these crazy characters, that are not necessarily politically correct, there's something generally attractive to those characters and those elements. But at the end of the day it really is a story about good vs. evil and the decisions that you make. Whether the demons are going to win or whether the Genesis or the good inside of Jesse is going to be there. So I think there's a great universality that makes the movie commercial but at the same time it's one of those that will shock you.
From there he mentioned the actors above and said that he was "excited by the [casting] possibilities I have because I think the roles are so different that everyone would want to be in the movie."
As for the script, John August is still working on it, but is making progress.
It is a lot of story to put into one movie so that's really the challenge. John August, who's a great screenwriter, is doing a very good job.
From there, Caruso went on to discuss a bit about dealing with the intense religious themes in the film but really just discussed the plot of the books as opposed to saying anything very insightful.
If you're a fan of Preacher and worried about Caruso, you can take two positive things out of this video. One, Caruso is a huge fan with a passion for the material who sought out the job. And two, when he could have been an ass and tried to steer the conversation back to the movie he was promoting, he didn't, which is very cool.
That cast, however, um, yeah. Thoughts?