Tommy Lee Jones To Duel With Meryl Streep And Steve Carell In 'Great Hope Springs'?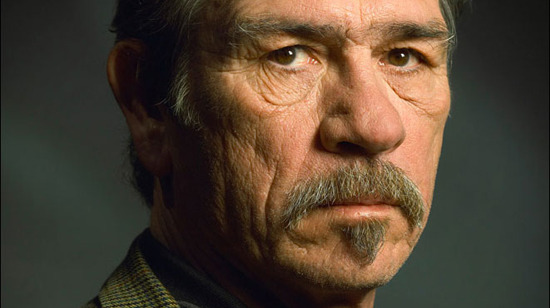 Since last year, Meryl Streep has been part of a film called Great Hope Springs, in which she'll play half of a couple that goes to a therapist to work out of the loveless malaise that plagues their relationship after 30+ years. Not long ago Steve Carell was signed to play the therapist, and David Frankel (The Devil Wears Prada director) was set to direct. Now Tommy Lee Jones is reportedly the first in line to play the other half of the couple.
When the film first came up as a budding project, Jeff Bridges was mentioned as a likely actor for the role, and then James Gandolfini was a possible choice. Neither of those versions of the film worked out; similarly, Jesse Nelson and Mike Nichols were slated to direct at different points, but both fell away.
Regardless, Tommy Lee Jones would put the picture into an entirely different space. The smart, stonefaced, sometimes irascible actor would make for a sublime sparring partner for both Meryl Streep and Steve Carell. The film already sounded like a promising actors' showcase, but if this rather unlikely trio comes together when cameras roll, it could be a real pleasure.
The script is by Vanessa Taylor, and the film will shoot in August. [Deadline]