Casting Bits: Sam Worthington In 'Drift;' Johnny Knoxville Not In 'The Three Stooges'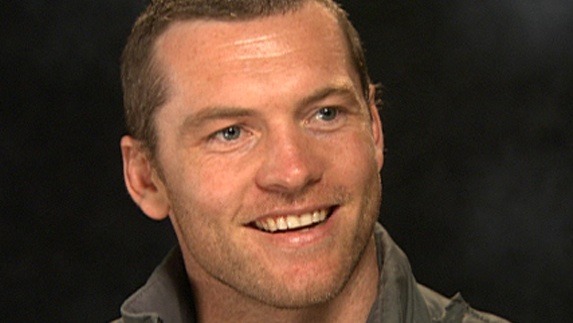 Sam Worthington is going back to Australia. The actor is set to star in Drift, a surfing drama that will be co-directed by Morgan O'Neill and Ben Nott from a script by Morgan O'Neill.
The film is set in 1972 and follows "brothers who start a new life in a remote Australian coastal town. There they contend with suspicious locals and ruthless bikers as they struggle to kick-start a business from their greatest passion — surfing." Sounds like a pretty old-school film in some way — if the brothers end up knocking heads it could feel like a real drive-in surfing picture. Might be fun. [Variety]
Meanwhile, after the break, The Three Stooges don't have a starting stooge after all.
The saga behind Peter and Bobby Farrelly's attempt to make a new Three Stooges movie is long, and grows more complicated by the week. The most recent developments are that the film found a new home at Fox, and the cast assembled a couple years ago (Sean Penn, Jim Carrey and Benicio Del Toro) are no longer part of the project. Johnny Knoxville was said to be on the shortlist for the character of Moe, and last week Variety said that an offer had gone out to him, and the Farrelly camp was waiting for him to accept.
Now THR says that 'insiders close to the film' say that, while Johnny Knoxville had some interest in the movie, there were never any actual negotiations, and an offer to play Moe was never extended. He's got a couple projects at Paramount (Mustache Riders, with Bam Margera, Ryan Dunn and the Broken Lizard team and First Man, about a man whose wife runs for president) but definitely isn't doing The Three Stooges.
The Farrelly Brothers had said that they'd cast one stooge and then build the rest of the cast around that person; looks like they're still at the starting point of that process. Meanwhile, the film was said to be scheduled for an April shoot in Atlanta.