'Friends With Benefits' Trailer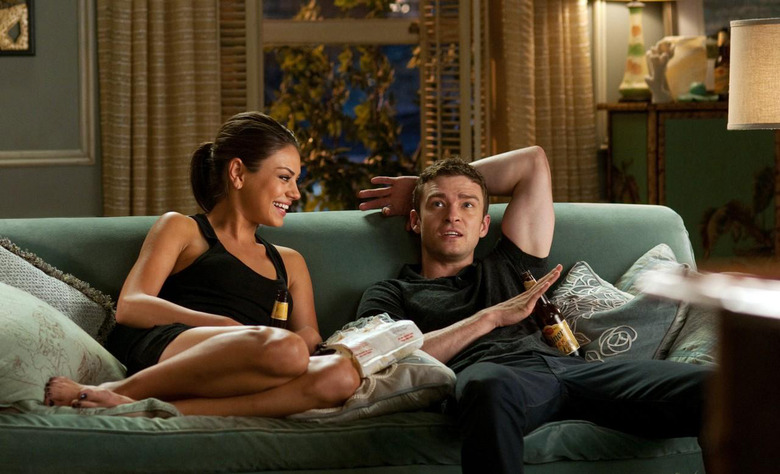 2011's second film featuring a Black Swan starlet having casual sex now has an official trailer. Friends With Benefits was written and directed by Easy A director Will Gluck and stars Justin Timberlake and Mila Kunis as a couple who have a very convenient friendship, with benefits, that gets predictably complicated, as these things tend to do. It co-stars Emma Stone, Woody Harrelson, Jenna Elfman, Patricia Clarkson, Richard Jenkins, and Andy Samberg. A red band trailer was released well in advance of this, the theatrical trailer, so while this isn't the first official look at the film, it's the one general audiences are going to see. Check it out after the jump.
Thanks to Digital Spy for the trailer.
The film will be released on July 22. Are you looking forward to this one?