Richard Linklater To Direct 'The Incredible Mr. Limpet'?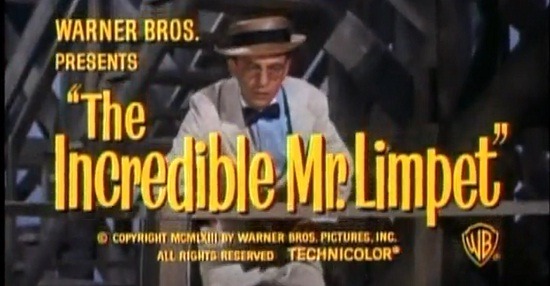 Could we see The Incredible Mr. Limpet filtered through Waking Life? Two years ago Warner Bros put a remake of the old Don Knotts live-action/animated film into motion. Enchanted director Kevin Lima was attached, and there was word that Zach Galifianakis was in talks to take the lead role.
But things stalled, Kevin Lima moved to other things, and Mr. Limpet seemed ready to float belly-up. But now Richard Linklater looks set to direct, which would make this his second overtly mainstream movie, after The Bad News Bears.
The LA Times reported last night that Richard Linklater had met with Warner Bros. several times to discuss the film and that he was the top choice, and updated later to say that the studio is ready to hire him to make the picture.
The original film had Don Knotts as a henpecked guy who transforms into an animated fish who fights Nazi U-Boats. Reportedly, the WWII setting will be updated for this version, but we don't know how the action will really work. Frankly, I don't know why the movie is being remade — the original is odd and silly and very much a product of its time. Then, the novelty of seeing live-action characters interacting with an animated fish was more pronounced. Now it's the sort of thing that many of our readers could make on a laptop.
Here's the trailer for the original.
Meanwhile, Richard Linklater's film Bernie is in post-production, and sounds a lot more interesting than Limpet. Based on a true story, it stars Jack Black as a small-town funeral home assistant who befriends an old lady, played by Shirley MacLaine, before their relationship takes an unusual turn. The story is said to have Fargo-like elements and tone, and I won't spoil things, but you can check that link above for more details.