Watch A Brief History Of Movie Title Designs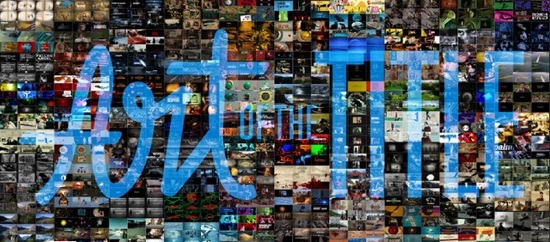 As part of the screening put together in relation to the SXSW Title Design Competition, Ian Albinson from the website The Art of the Title Sequence put together a nice two and a half minute compendium of excellent film titles. (That features an occasional piece of television, too.) For any long-time film lover, this little video will probably elicit quite a few responses simply on the strength of the title cards on display. I queued several films to re-watch after exposure to just a few seconds of their titles.
Check out the collection after the jump.
This isn't an in-depth study of title design. Rather, it is a simple reminder that, holy crap, the breadth and variety of film title design can be simply breathtaking. If nothing else, this might just be a good pointer to check out the website The Art of the Title Sequence, which has some more detailed love letters to film title design. The site's mission is to be:
A compendium and leading web resource of film and television title design from around the world. We honor the artists who design excellent title sequences. We discuss and display their work with a desire to foster more of it, via stills and video links, interviews, creator notes, and user comments.
Oh, and Jim Helton won both the SXSW audience and jury awards for title design for his work on Blue Valentine. Big congrats to him on the win.
Here's the video. The music is by RJD2 (the track is 'Ghostwriter') and the list of films represented, should you need it, is after the video.
Films:
Intolerance, Phantom of the Opera, King Kong, Modern Times, My Man Godfrey, Make Way For Tomorrow, Citizen Kane, The Maltese Falcon, Gun Crazy, The Treasure of the Sierra Madre, Lady in the Lake, Fallen Angel, The Thing, Singing in the Rain, The Man with the Golden Arm, Anatomy of a Murder, Psycho, North by Northwest, Vertigo, Grand Prix, To Kill A Mockingbird, Dr. No, The Pink Panther, Goldfinger, Dr. Strangelove, Bullitt, Barbarella, Soylent Green, Mean Streets, Star Wars, Saturday Night Fever, Superman, Alien, Raging Bull, The Terminator, Brazil, The Untouchables, Do The Right Thing, Forrest Gump, The Naked Gun, Cape Fear, Reservoir Dogs, Delicatessen, Natural Born Killers, Freaked, Se7en, The Island of Dr. Moreau, Mimic, Donnie Brasco, Mission Impossible, Dawn of the Dead, Fight Club, Catch Me If You Can, Lemony Snicket's A Series of Unfortunate Events, The Fall, Casino Royale, Six Feet Under, Carnivale, Dexter, Mad Men, Iron Man, Juno, The Kingdom, Wall•E, Sherlock Holmes, Up In The Air, Zombieland, Scott Pilgrim vs the World, Buried, Robin Hood, Machete, The Social Network, Enter The Void