David Slade To Direct 'Daredevil' Reboot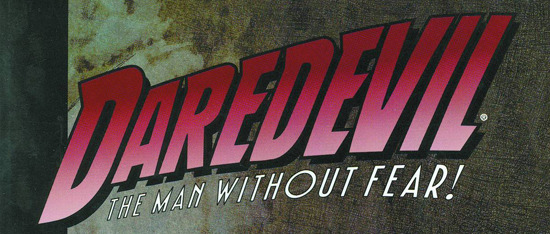 Don't ever say Twilight didn't do anything for people. Fresh off David Slade's $700 million dollar worldwide slaying with The Twilight Saga: Eclipse, the director of Hard Candy and 30 Days of Night has just signed on to helm a reboot of the Marvel character Daredevil for 20th Century Fox. David Scarpa, writer of The Last Castle and Fox's The Day the Earth Stood Still, was reportedly hired to write a script last year, but that could be a thing of the past. Read more after the break.
Variety exclusively broke the news, and though Scarpa was reportedly hired in February 2010 to work on a script, The Hollywood Reporter says no writer has been attached. What's interesting though is that Slade's film will supposedly be a "continuation" of the material set forth in the 2003 film that starred Ben Affleck, just without the actor's involvement.
With a director now aboard, it seems like Daredevil will be the next superhero movie out of Fox who currently has X-Men: First Class and The Wolverine lined up. Slade was in talks to direct the latter, but that job went to Darren Aronofsky.
I'm sure we're all curious to see what Slade thinks of the original film and what he plans to do new this time around. And chances are, he'll tell us, as he was famously open with Twilight fans when he was directing that film. Daredevil is a very difficult character to bring to screen, though, with his almost comic looking bright red costume and incredibly heightened senses, which seem difficult to represent visually. However, there is most definitely a way to translate it in a way that's both true to the comic and also accessible to non-fans.
Do you have any ideas of how or what Slade can do to make this project something special? And what do you think he must avoid from the 2003 film?