Alec Baldwin Drops Out Of 'Men In Black 3'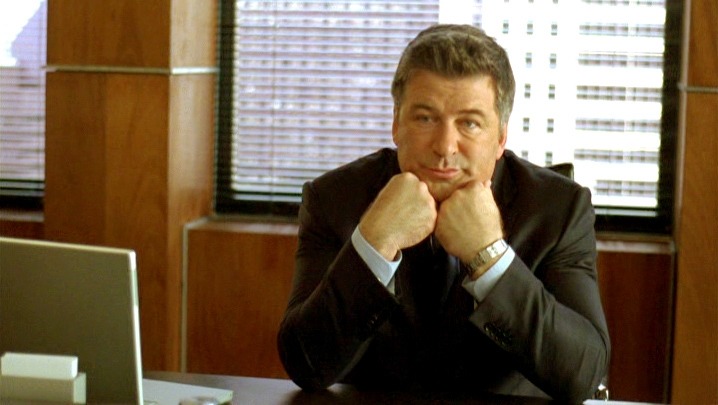 Briefly: Here's one more small problem for Men in Black 3. The film has been delayed multiple times, has shot one act of the film while the rest of the script is being reworked, and reportedly has a current screenwriter (David Koepp) working on the condition that he doesn't have to engage at all with the film's key producer, Walter Parkes. Now the movie has lost Alec Baldwin, who was set to play a small but key role. Vulture talked to the actor and asked him about MiB 3. He said,
I'm not doing that. I'm out of it; the schedule didn't work out.
Alec Baldwin was set to play the head of the Men in Black agency during the portions of the film that take place in 1969. That's the stuff that is being rewritten now, and is scheduled to shoot when the production kicks back into gear at the end of March. He will still be in Rock of Ages, in which he admits he'll do some singing. That's something to look forward to, at least.