Mark Wahlberg Training And In Preliminary Talks To Make Sequel To 'The Fighter'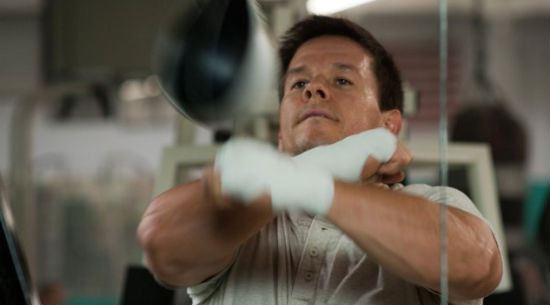 Most of the time, films based on true stories that are nominated for seven Oscars and win two don't scream sequel. In the case of The Fighter, though, the story of boxer "Irish" Micky Ward was just getting started as the credits rolled. As we all found out once we saw the film, The Fighter really wasn't about boxing. Ward didn't become a household name until after the film's climactic fight and producer/star Mark Wahlberg is well aware of this. He's already stated that he'd like to make a sequel about Ward's rise to fame and in an interview to help promote The Fighter's Blu-ray release, he revealed that he's once again started training and has had some talks about making a sequel that would center on Ward's boxing career. Read some new details after the jump.
When talking to Entertainment Weekly, Wahlberg said the following:
I got bit by the bug, and now I'm trying to plant the idea in everyone's head that we should do — not five or six Fighters like Rocky — but one more because the big thing that Micky Ward was famous for was his three epic battles with Arturo Gatti. So we're talking about possibly taking one more run at it.
Here was his answer to the question if the cast would return:
Yeah. Everybody had such an amazing experience making the movie that I can't imagine they wouldn't want to go back. But it's still kind in the early stages.
And though he admitted in indulging in food and drink while celebrating the film's success during awards season, he's training again:
I've got my sparring partner sitting right in front of me. We did about ten rounds yesterday. And in between shooting this movie [Contraband] that I'm doing, we had a couple of hours off while they shot another couple of scenes, so we flew back to the hotel, got in our boxing gear, boxed, took a shower, and went back to the set.
Apparently, both the real Micky Ward and Dicky Eklund are very excited about a sequel possibly happening and have been calling Wahlberg.
Saying, "Make sure you get it done."
From a character building standpoint, the first story was pretty much perfect on its own. But from an exciting boxing standpoint, Ward cemented his legacy with his three fights with Arturo Gatti, who gets name dropped briefly in this film, so a second film does make sense. The pair fought three times in 2002 and 2003, having some of the most famous and exciting bouts of all time. Now that a sequel is becoming more likely, it's probably best not to spoil what happened, so a Google search should suffice.
If this film does happen though, it won't be for a while. Wahlberg is now shooting Contraband, then moves into Seth McFarlane's Ted and then something with Fighter director David O. Russell, possibly Uncharted if it's ready. That pretty much books him up until the Winter.
Do you think a sequel to The Fighter would work? Or should Wahlberg just let the story be?