First Look And Early Buzz: Disney's Hand-Drawn Short 'The Ballad Of Nessie'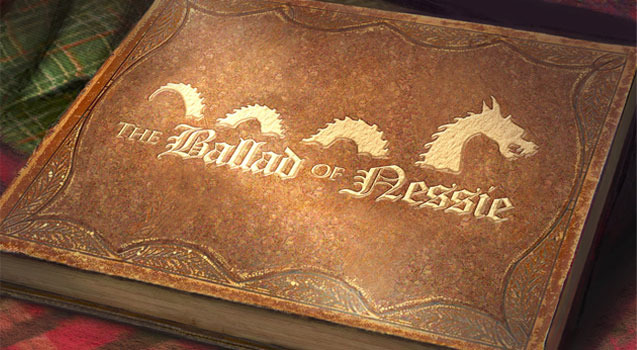 Most of us won't be seeing Disney's new short, The Ballad of Nessie, until it comes attached to Winnie the Pooh this summer. But the film actually had its world premiere earlier this month at Anima, the animation festival in Brussels, and early word is that it's a charming tale in the classic Disney style. Read more and see three hi-res images after the jump.
The short was directed by Stevie Wermers-Skelton and Kevin Deters (the team behind How to Hook Up Your Home Theater and Prep and Landing). Michael Giacchino (Ratatouille) provided the score, while Scottish comedian Billy Connolly did the narration. Andreas Deja, Mark Henn, Randy Haycock, Dale Baer and Ruben A. Aquino supervised the animation.
The film is notable for being hand-drawn, in the style of Disney films from the '40s and '50s. Its release partner, Winnie the Pooh, is also hand-drawn. Although you can't see any of the actual animation in the stills below, the images certainly look like old-school Disney.
Animatie caught the film at Anima and had this to say about it (Note: As I don't know Dutch, what you're seeing below is an English translation via Google, so please forgive the horribly mangled language):
The movie is not spectacular, not groundbreaking, there is no story that you secretly hope that you have conceived, but do anyway to touch a nerve. The way the story – using the lovely drawings – appears, evokes memories of the old cartoons of Walt Disney. Your lives with the quest of the good Nessie, which to her great regret notice all the beautiful places are already occupied (which yields some nice fragments).
The quote sounds even more like old Disney to me — both in that the story is more "classic" than original, and in that it manages to be quite lovely and moving all the same.
The Ballad of Nessie will be released July 15, 2011, attached to Winnie the Pooh. Here's the official synopsis, via Disney: