Final PaleyFest 2011 Poster: 'Glee' By Tom Whalen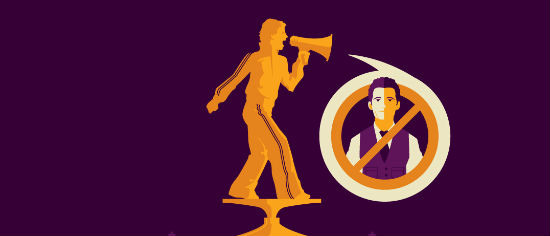 Gallery 1988 has just revealed their final of the six awesome posters made for PaleyFest 2011. This one, for the hit Fox show Glee by Tom Whalen, rounds out a broad spectrum of shows that were graced with fantastic limited edition posters. And while Glee normally isn't something we cover here on the site, as a poster collecting completest, anxiety would have set in if we only posted five of the six posters created for the series. All of these posters – including Eastbound and Down, Parks and Recreations and more -are on sale on the Gallery 1988 website. Currently, all except Glee are on there, as their panel isn't until the 16th. See the full image and link to the rest of the posters after the break.
Here's Tom Whalen's take on Glee. Buy it online on March 17.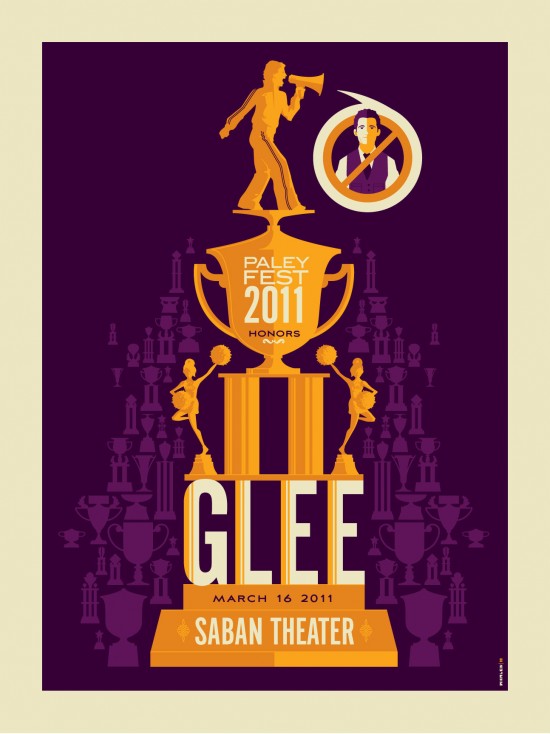 Click here to see the posters for The Walking Dead (which will be available again on Daniel Danger's website in the coming days), True Blood and Freaks and Geeks/Undeclared.
And click here to see the Parks and Recreations and Eastbound and Down posters, all of which are on sale over at Gallery 1988.