Early Buzz: Kung Fu Panda 2 And Puss In Boots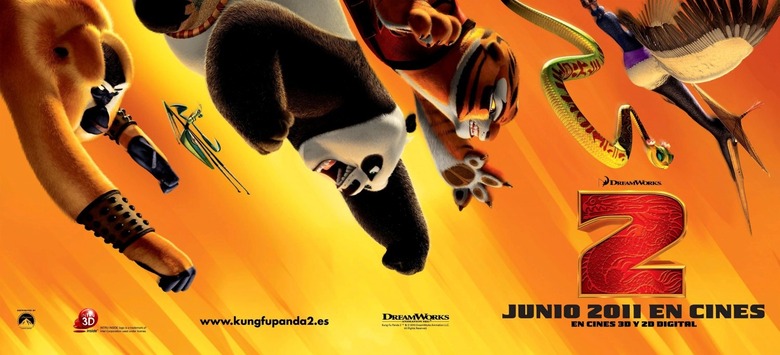 I was invited Friday morning to a presentation of Dreamworks Animation's 2011 slate. Jeffrey Katzenberg hosted the dog and pony show at the Directors Guild of America, where Hollywood press gathered to see the latest computer animated sequels/spin-offs. We got to see the first half of Kung Fu Panda 2 and 15-20 minutes of Puss in Boots (both of which were different stages of unfinished renderings). I must admit,
I wasn't looking forward to either of this year's offerings from the Glendale-based animation studio.I was hoping to be surprised by Kung Fu Panda 2, as I was a big fan of the first film. I also came in totally uninterested in Puss in Boots, as I've quickly become tired of the Shrek franchise. By lunch my opinion had completely reversed — Kung Fu Panda 2 didn't impress as much as I had hoped it would (not to say it doesn't look fun), but Puss in Boots smacked me in the face.I can't tell you how excited I am to see more of the movie. It doesn't even feel like a spin-off — from the footage I screened, Puss seems like a stand-alone movie in its own right. Did I mention that Guillermo del Toro has come aboard the project as executive producer and godfathered the production?
I recorded a video blog reaction to the presentation with Frosty from Collider. You can watch our short video blog embedded after the jump.