Baz Lurhmann Is Directing 'The Great Gatsby,' But Not Now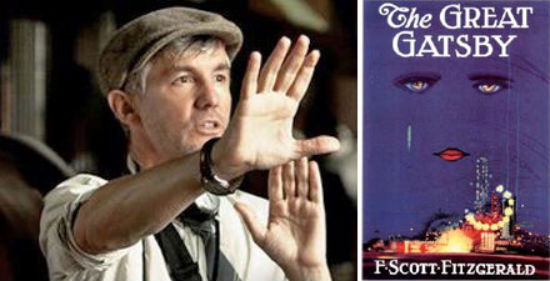 For over two years we've been following the progress of Baz Luhrmann and his possible adaptation of classic American novel The Great Gatsby. It was mentioned in late 2008, then last year he workshopped the script in New York and actors Leonardo DiCaprio and Tobey Maguire were attached; Carey Mulligan was announced by the director as his favorite pick for the role of Daisy Buchanan not long after.
Amid all that Mr. Luhrmann was slightly noncommittal about whether he'd actually make the film. Last month it was officially announced as a 3D Warner Bros. production to be shot in Australia, but now the director is talking about it in a way that is oddly circumspect.
Speaking to Vulture when asked about shooting The Great Gastby in Australia rather than Long Island, where the novel is set, Baz Luhrmann says,
That's a great question. I'm not doing Gatsby right now for this reason. Because despite what might be out there, I have made no comment about anything. So until I say it, it's not said, you know... What it means is, much like what goes on in any event, when you're in the middle of the work, there's all sorts of things you're doing, and, you know, when I'm really clear — I, right now, my only focus is absorbing — I've been studying Fitzgerald now for three years, and my only act now is to absorb the DNA of his world, his life, the world of the novel. That's why I have published on our website all the books we're reading. And I think before we all engage anyone, the first thing to do is to do your homework, read the books, and then let's talk.
He insists that he's doing the movie, but refuses to give any specifics or engage questions about particulars — cast, the location, 3D/2D, or anything else. Saying that research is still going on seems strange given how long he's been linked to the project, but this may just be a way of talking about the project without jinxing anything before the planned August production kickoff.