Casting Bits: Danny Huston In 'Medallion;' Luke Evans In 'The Amateur American;' 'Rock Of Ages' Seeking Unknown For Lead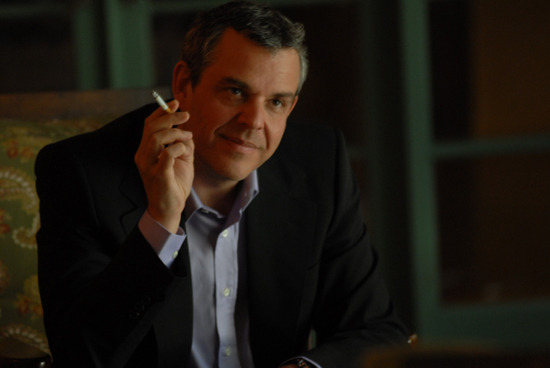 Danny Huston will join Nicolas Cage in the Taken-like action thriller Medallion. The film has Nic Cage as a thief whose daughter is abducted and shoved in the trunk of a NYC cab. With help from another thief who is also his ex-girlfriend (Malin Akerman) the guy faces a ticking clock if he wants to rescue his girl.Simon West directs, from a script by David Guggenheim and the film is just about to shoot in New Orleans. We don't yet know Danny Huston's role. [The Playlist]
After the break, Luke Evans is an Amateur American, and Rock of Ages opens up a key role to newcomers.
Luke Evans (Tamara Drewe, Clash of the Titans) will be the lead character in The Amateur American, from writer/director Ross Katz, who was a producer on In the Bedroom and Lost in Translation. The film is based on a novel by J. Saunders Elmore, and will be about "a young American living in Paris who accepts a job working for a shadowy employer and soon finds himself framed for murder and caught up in a deadly game of espionage, blackmail, and deceit."
The film will shoot this fall in Europe, and producer Aaron Ryder says,
Welshman Luke Evans is in fact an amateur American, but now he is our Amateur American — which means he will now be duped, seduced, imprisoned, shot at, chased, and nearly killed by all manner of professional Europeans. We can't wait!
Finally, there's Rock of Ages, which has recently cast Julianne Hough, Tom Cruise, Mary J. Blige, and Alec Baldwin. There's one big lead role left to cast, however: Drew Boley, the aspiring rock star who is at the center of the story. New Line has filed an open casting announcement for the role, saying they're looking for a new face. (And calling the character "the nicest aspiring rocker you'll find in the Bourbon Room, or anywhere else for that matter.") In other words, Constantine Maroulis, who defined the role on Broadway, isn't getting the gig.
Adam Shankman will direct and choreograph, and Chris D'Arienzo, who crated the Broadway musical, scripted this version, with Adam Shankman and Justin Theroux doing additional work on the script. [Variety]