Darren Aronofsky Returning To Drug World With Dark Drama 'Intricate'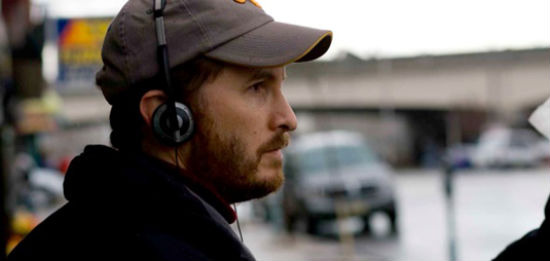 I knew it wouldn't be long before we saw Darren Aronofsky back at it again, even if it is only in a producer capacity. Just as the filmmaker had decided to take a break from unleashing upon the world another punishing portrayal of psychological strife and human misery — he's directing The Wolverine, shooting this April — he's now ensured that his name will be attached to at least one movie fitting that mold in the coming years.
That film is Intricate, a "dark story of a drug underworld". The picture centers around a promising young athlete who gets caught up in the drug trade in '90s New York. Directing the project is Brad Furman, who's moved his way up from serving as an assistant to Julia Roberts on Erin Brockovich and The Mexican to recently helming the soon-to-be-released legal thriller The Lincoln Lawyer. Furman will be developing the project alongside Aronofsky and his partner Scott Franklin, both of whom will produce the film through their NY-based shingle Protozoa Pictures. Learn more after the break.
24 Frames has the news, and says that the project is inspired by a true story. Set during a time when "the New York narcotics trade is rife with violence and connections to the burgeoning rap industry", the film explores that world through "a highly touted college basketball recruit who gets involved in the drug underworld after his hoops career doesn't pan out". Director Brad Furman described the picture as being about "where this man begins and where he ends, with New York City as an important character".
It's no mystery what about this project might've appealed to Aronofsky. The filmmaker already explored the dark underbelly of the drug world once before with Requiem for a Dream, and he also depicted a once-great athlete's fall from grace in The Wrestler. This subject matter is right up his alley.
Intricate will be the second film from Protozoa Pictures not directed by Aronofsky, with the first being Pitch Black director David Twohy's submarine thriller Below (which Aronofsky co-wrote). Between this and Protozoa's two-year producing deal with Fox — which kicks off with The Wolverine — Aronofsky looks to be playing a more active role in the development of less intensively personal projects. I'd take that as a sign of a promising career trajectory for the filmmaker, especially if he can leverage the clout he earns from it to help get Noah into production anytime soon.