LOL: Quentin Tarantino Sues Alan Ball Over Exotic Birds' "Blood-Curdling, Pre-Historic Sounding Screams"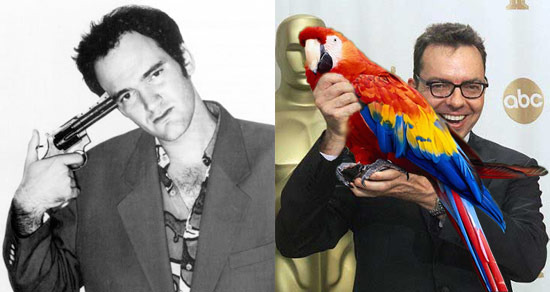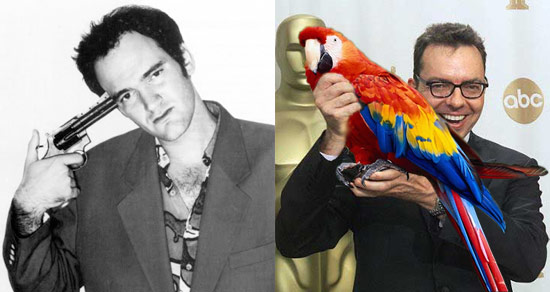 Quentin Tarantino is notorious for talking up his projects and then continuously delaying them (if not outright abandoning them), but recent years have proven a refreshing change of pace. After announcing at Cannes 2008 that he would finally make Inglourious Basterds by the end of the year, he actually delivered. Then there's Kill Bill: The Whole Bloody Affair, which is finally seeing the light of day after years of promises. And most recently, there have been reports that he's on track to finishing the script for his western within the next couple of months, and he may even get it in front of cameras before the year is out. For once, I believe him.
But there's an unforeseen peril threatening to muck it all up: True Blood creator Alan Ball's obnoxious birds. Learn more after the break.
As reported by TMZ, Quentin Tarantino has filed a lawsuit against Alan Ball, whose tropical birds "have robbed Mr. Tarantino of the ability to find peace in his home". As it turns out, Alan Ball (who also wrote American Beauty and created Six Feet Under) lives in an adjacent apartment to Tarantino, and he has an exotic bird menagerie on his property, subjecting the filmmaker to "ear-splitting shrieks and screams" which persist "at random intervals for seven to eight hours each day".
The lawsuit addresses Tarantino's attempts to resolve the issue amicably, but notes that Alan Ball (along with his partner Peter Macdissi, who has appeared in much of Ball's work) "have done little to eliminate the Macaws' daily cacophony".
Even more amusing than the thought of two Academy Award-winning screenwriters feuding over screeching birds is the phrasing with which the bird's screams are described in the lawsuit (which you can read here). At one point they're referred to as "pteradactyl-like"; at another they're said to be "blood-curdling" and "pre-historic sounding". I wonder how much influence Tarantino had over the wording in this lawsuit, because certain parts of it seem too weirdly specific and snidely insulting to not have been written up by someone about ready to go on a bird-killing rampage. I particularly like this sly jab: "Though one might assume that, as a fellow writer, Mr. Ball would understand and respect a writer's need for peace and quiet while he is working, that assumption would be wrong."
The joke sours a bit, however, when you consider that the birds have, as stated in the lawsuit, "seriously disrupted [Tarantino's] ability to work as a writer in his home". Just think, these obnoxious birds may have significantly impacted the outcome of Tarantino's next film. Of course, that's not something we'll ever be able to measure, but all it takes is one deafening squawk to disrupt what might've been a brilliant bit of character interplay or a momentary burst of ingenuity. Duplicate that several dozen times through the course of the day, and I think I'd start to lose my composure, too.