Andrew Currie Directing Eric McCormack In 'Barricade'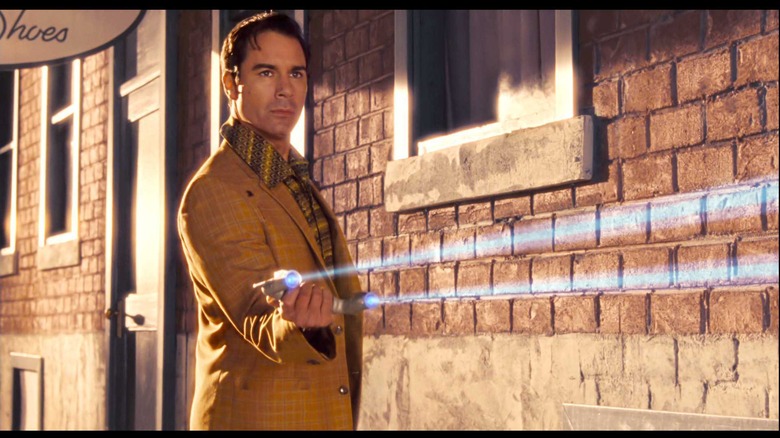 WWE Studios, which was born WWE Films in 2002 and then took on its new name in 2008, is probably a non-entity to people who aren't fans of wrestling and the men who are (or were) stars in that sphere. But the company is now preparing to make a movie that doesn't star a wrestler, and the picture will be directed by someone who has made a movie with a well-deserved, if minor cult following.
Eric McCormack (Will & Grace, The New Adventures of Old Christine) will star in Barricade, which is set to be directed by Andrew Currie. He last made Fido, in which Billy Connolly played a housepet zombie.THR says "the supernatural thriller centers on a psychiatrist, seeking to find normalcy after the sudden passing of his wife, who takes his two kids to a remote cabin for healing and bonding. Their joy soon turns to despair when the family is terrorized by unknown forces and the father will stop at nothing to save them from peril."Michaelbrent Collings wrote the script. Conner Dwelly and Ryan Grantham will likely end up playing the to kids.
WWE has had a couple of mainstream pictures already: 12 Rounds and Legendary, for example. This doesn't sound like the sort of film that will end up making a major splash — more like something a lot of people end up watching just because they recognize enough faces and elements — but with Andrew Currie on board maybe it'll gain some extra attention.