Casting Bits: Scott Porter & Christopher Mintz-Plasse Join 'The Hand Job', Keira Knightley To Play Tinkerbell In Mini-Series 'Neverland'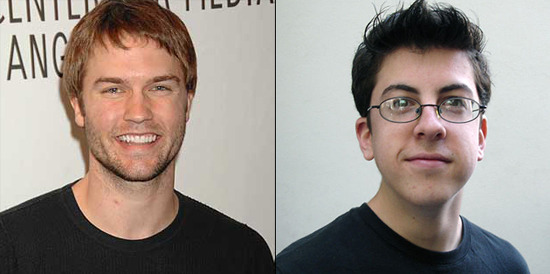 Last year Maggie Carey's film The Hand Job was announced, in which Aubrey Plaza would play a high school graduate who decides she needs a lot more sexual experience before college, and proceeds to work her way through a checklist of, er, action items. Yesterday many more cast members were announced and today we have even more, and roles for many of them.
Connie Britton will play the main character's "liberal, free-spirited mother," Mae Whitman and Alia Shawkat are two of her best friends; and Scott Porter will play a guy in a band that Plaza has a crush on.Dominic Dierkes and D.C. Pierson (along with their Derrick Comedy co-member Don Glover) will play lifeguards; Bill Hader will be their stoned boss at the pool. Johnny Simmons is Plaza's classmate and co-worker, and Christopher Mintz-Plasse is his sci-fi nerd best friend. There will be a few more roles cast yet, but this is a great cast so far. And after Easy A I very much welcome more efforts to turn the typical male coming of age sex comedy into a story outline that girls can get lost in, too. [Variety]
After the break, Keira Knightley heads to TV — in a way — for the Syfy miniseries Neverland.
Because in 2011 Hollywood, we can't possibly have only one project that updates, predates or otherwise jumps off from a classic story, the Peter Pan prequel Pan to which Channing Tatum isn't the only new take on the boy who could fly.
Another is Neverland, a four-hour Syfy miniseries that is also a prequel to Peter Pan. The cast already includes Rhys Ifans, Anna Friel, Bob Hoskins, Charles Dance, Raoul Trujillo and Charlie Rowe, and Keira Knightley has just signed on as the voice of Tinkerbell. Most of the production will be a live-action affair, but Tinkerbell will be animated.
Nick Willing writes and directs, and here's what Deadline offers in terms of synopsis:
Neverland centers on Peter (Rowe) who, along with his pals of young pickpockets, have been rounded up by their mentor Jimmy Hook (Ifans) to snatch a magical orb that transports them to another world – Neverland.  Filled with white jungles and imposing cities formed out of trees created by Dr. Fludd (Dance) and inhabited by a colony of tree spirits led by Tinker Bell (Knightley), this mysterious realm welcomes unknown friends and enemies snatched from time. These include power-mad Elizabeth Bonny (Friel) and her band of 18th century pirates who search for the answer to eternal youth, a secret guarded by a Holy Man (Trujillo). As the fight to save this strange and beautiful world escalates, Peter and his crew consider that growing old somewhere in time could be less important than growing up — right here in their new home called Neverland.