Page 2: Labyrinth, Red State, Blade Runner, He-Man, WALL-E, Donal Logue, Neverending Story, The Dark Knight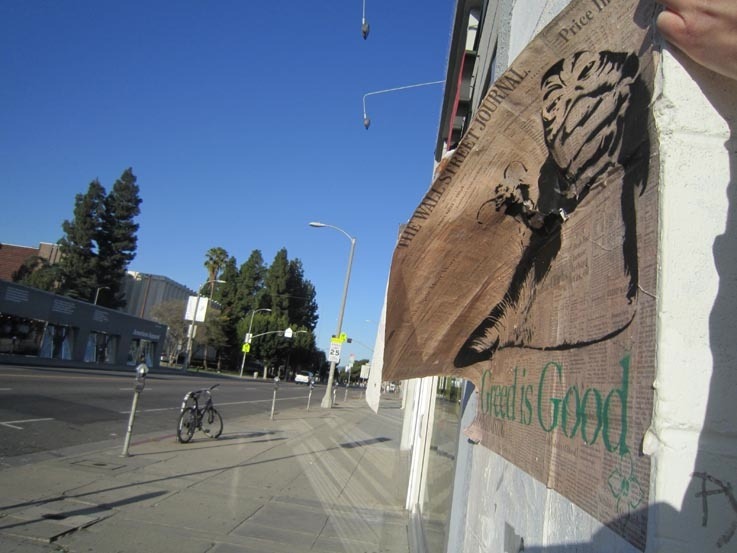 We may receive a commission on purchases made from links.
What is Page 2? Page 2 is a compilation of stories and news tidbits, which for whatever reason, didn't make the front page of /Film. After the jump we've included 46 different items, fun images, videos, casting tidbits, articles of interest and more. It's like a mystery grab bag of movie web related goodness. If you have any interesting items that we might've missed that you think should go in /Film's Page 2 – email us!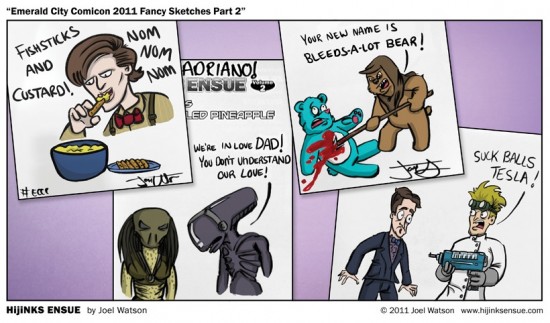 Hijinks Ensue shares some of their sketches from the Emerald City Comic-Con.Just Movies list the Top 5 Most Powerful Movie Scenes of All Time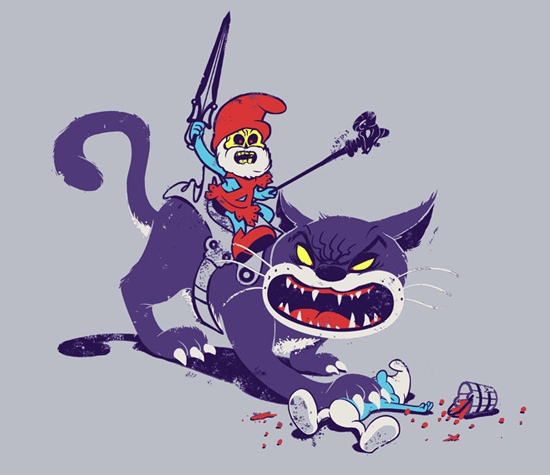 The t-shirt of the day on TeeFury is a Masters of the Universe/Smurfs mash-up design titled "Voltronn". Available for $10 plus shipping, but today only.
Terriers star Donal Logue is returning to television in Marc Cherry's drama pilot Hallelujah. According to Deadline, the project is "set in the town of Hallelujah, Tenn., which is being torn apart by the forces of good and evil and whose fortunes change when a stranger, Rye (Logue) comes to town, bringing justice, peace and possibly restoring faith."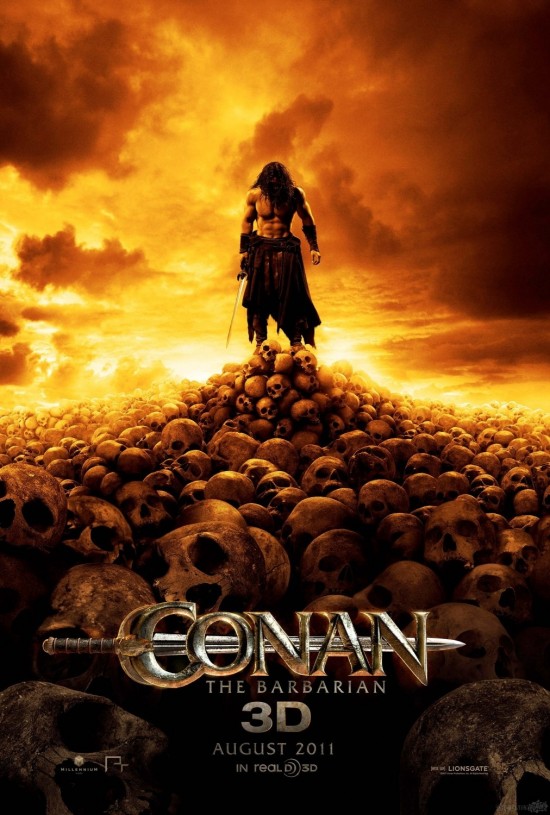 Lionsgate has released a non-moving poster for Conan The Barbarian.
Harry Potter and the Deathly Hallows – Part 1 has become the highest grossing installment in the Harry Potter franchise in international markets with $657.24 million and counting.
TrieOneMoreUser created a trailer mash-up of the video game Team Fortress 2 and the movie The Dark Knight.
Michael Chiklis will star in CBS' half-hour pilot Vince Uncensored, from veteran sitcom writer Phoef Sutton, and producer Conan O'Brien.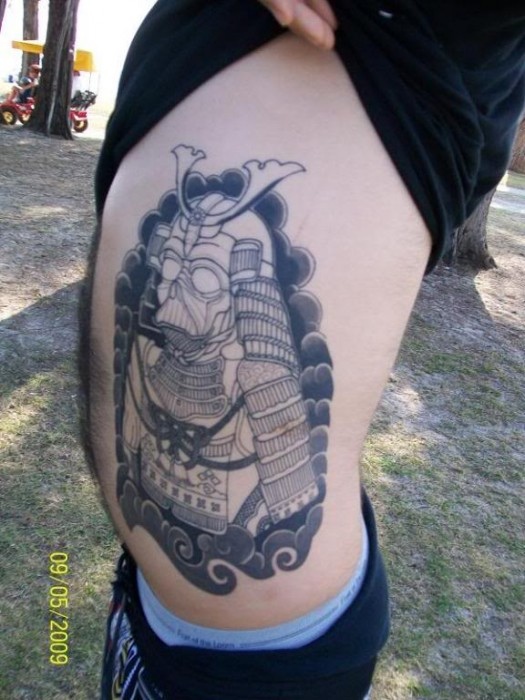 MyConfinedSpace posts this photo of a Samurai Darth Vader tattoo.BestOnlineUniversities lists the best 25 Best Movies About Education Ever Made
Due to the amount of graphics and images included in Page 2, we have to split this post over a BUNCH pages. Click the link above to continue the second page of Page 2.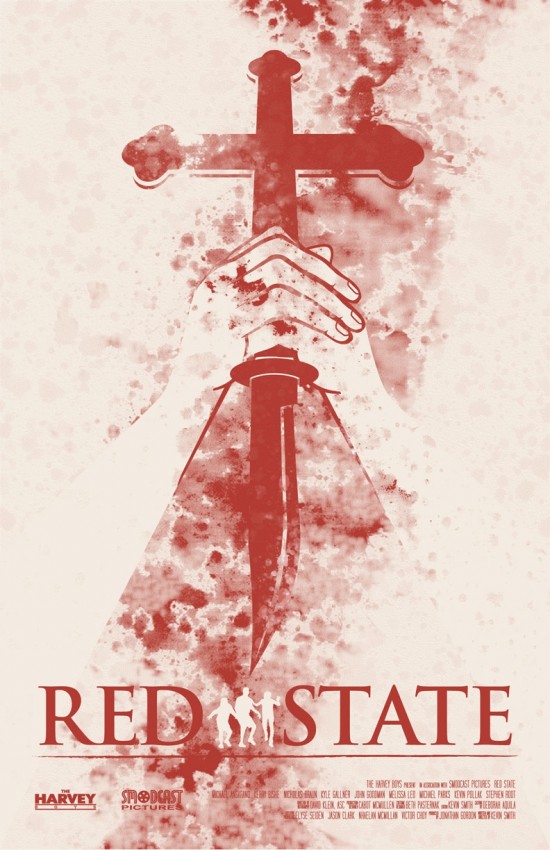 /Film reader DRock created this poster for Kevin Smith's Red State.
PopCrunch lists 10 Hottest Movie Supervillain Babes.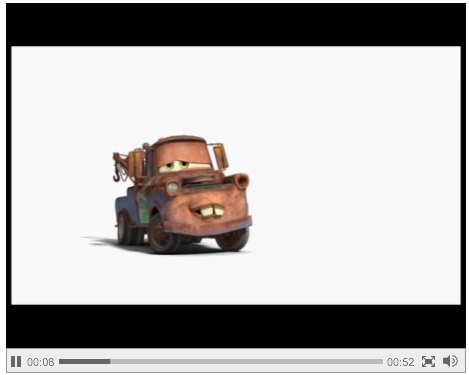 Watch the trailer for the Cars 2 video game.
Paramount Pictures will release Barbra Streisand's road-trip movi My Mother's Curse on March 30, 2012.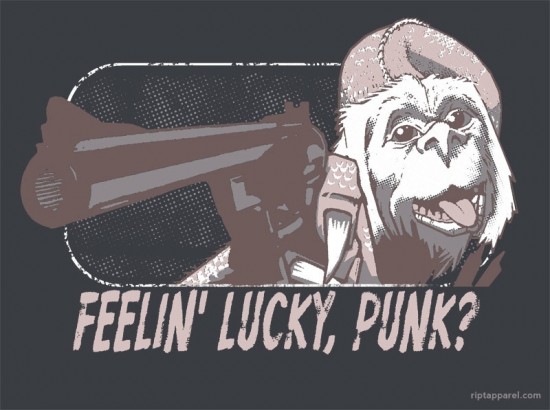 The t-shirt today on RIPT Apparel is a mash-up of The Neverending Story and Dirty Harry.
Fox Entertainment News has picked the top 25 genre-related films of all time.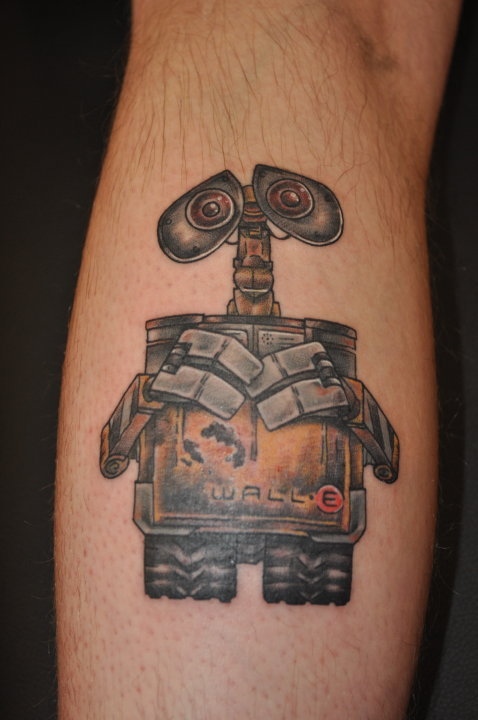 /Film reader Alex sent us a photo of his awesome WALL-E tattoo.
ShortList lists the 10 most underrated films.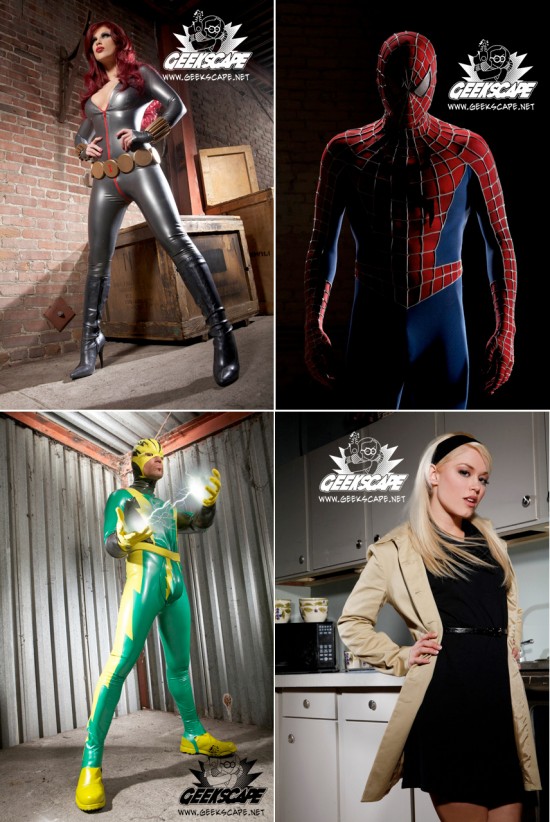 GeekScape has posted character photos from the comic book movie porn parody Spider-Man XXX.CityOfFilms lists cinema's greatest bathroom brawls.
Due to the amount of graphics and images included in Page 2, we have to split this post over a BUNCH pages. Click the link above to continue the third page of Page 2.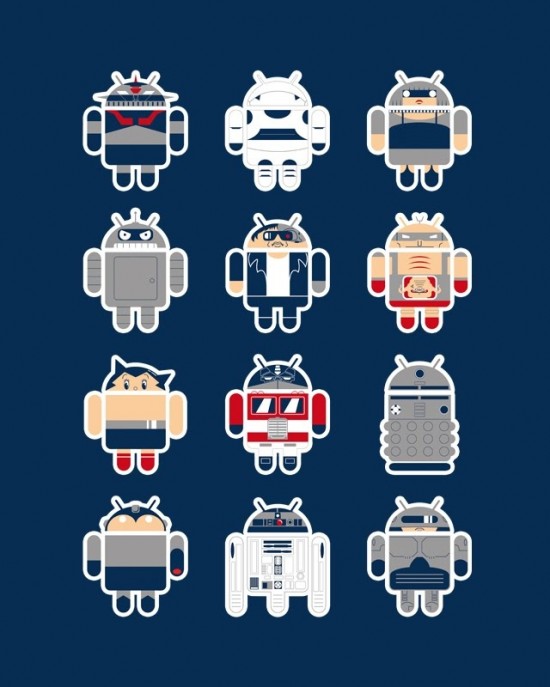 Customized Android figures.Rick Springfield has booked a guest spot on Hawaii Five-O.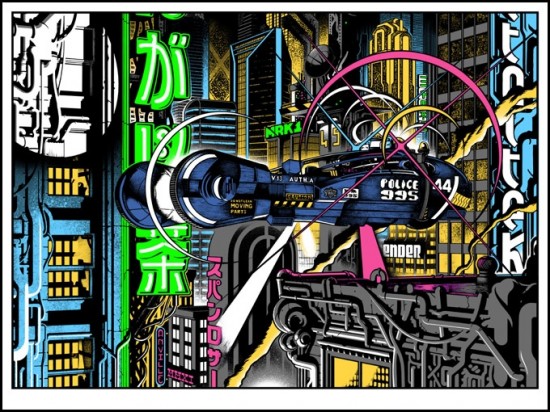 Nakatomi is selling Anville's Blade Runner-inspired "Canyons of San Angeles", part of his 'Icons of Motoring' series. Three different color versions are available, but only until Friday (or if they sell out beforehand).
Four unused tracks Beck created for Sex Bob-omb for Scott Pilgrim vs. The World are now online for your listening pleasure.
Watch a behind the scenes video showing Annie Leibovitz shooting Alec Baldwin as the Spirit of the Magic Mirror for the Disney Dream Portraits.
Read the incredible story of a dog named WALL-E who resurrected himself after being put put down.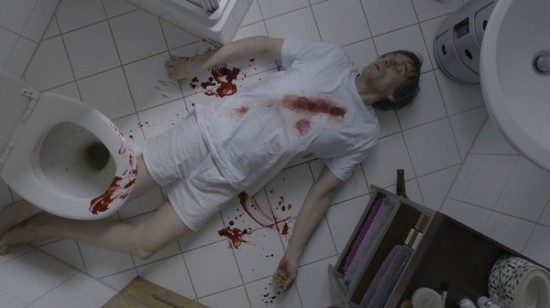 Twitch has posted some photos from Buddy Giovinazzo's I Love You.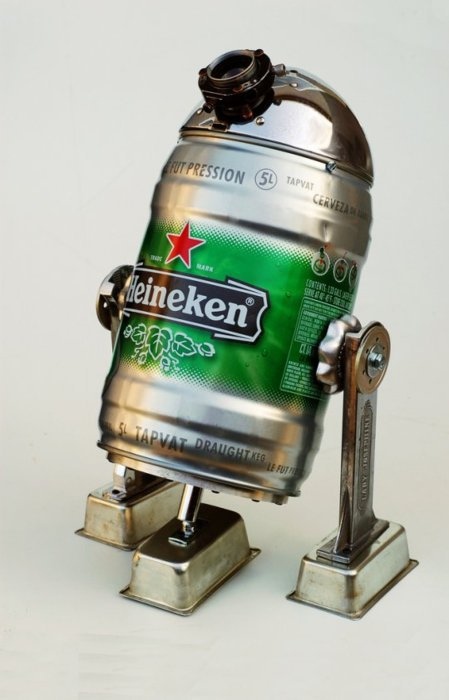 Someone turned this can of Heineken into an R2-D2 looking droid.CharityBuzz is auctioning off a chance for two fans to hang with Will Smith on the New York City set of Men in Black 3.This includes photos with Smith and director Barry Sonnenfeld.
Due to the amount of graphics and images included in Page 2, we have to split this post over a BUNCH pages. Click the link above to continue the fourth page of Page 2.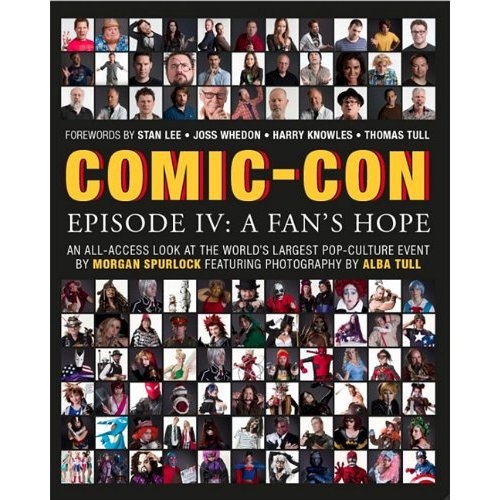 The companion hardcover book for Morgan Spurlock's documentary Comic-Con Episode IV: A Fan's Hope is now available for preorder.
Cinematical lists The 10 Most Fearless Actors Of Contemporary World CinemaWatch the trailer for Circo, a documentary that follows a family-run Mexican circus.Lost star Terry O'Quinn will play a villainous millionaire in Hallelujah, Marc Cherry's musical dramatic tv series about a town transformed by a charismatic stranger.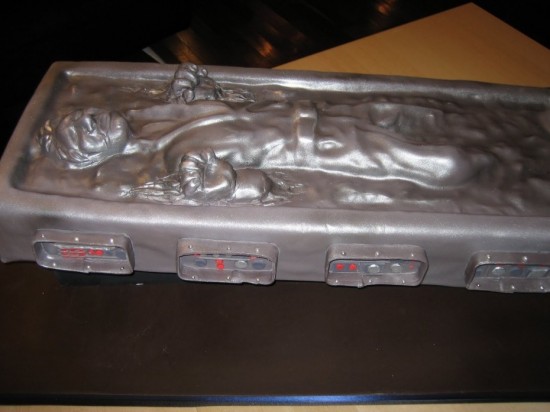 ForeverGeek lists 12 Clever Homages to Han-in-Carbonite, like the Han Solo in Carbonite cake pictured above.
Movieline has compiled a list of the extensive pop culture references featured in Donald Glover's Childish Gambino Rap EP. You can download the album here.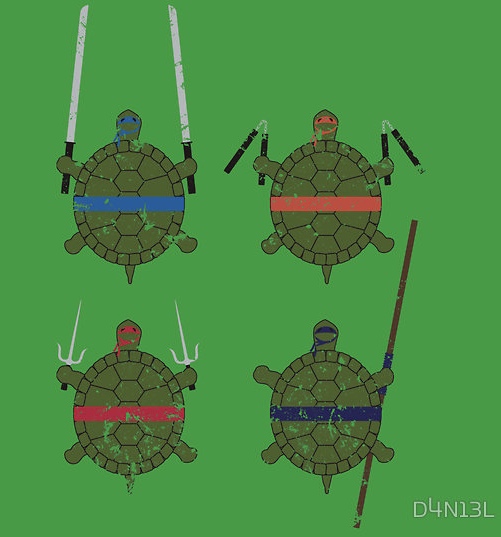 You can buy D4N13L's Teenage Mutant Ninja Turtles parody t-shirt design "Undefined Age Martial Artist Tortoises" on RedBubble.
Cinematical lists Five Marvel Movie Villains That Look the Part (And One That Doesn't At All!)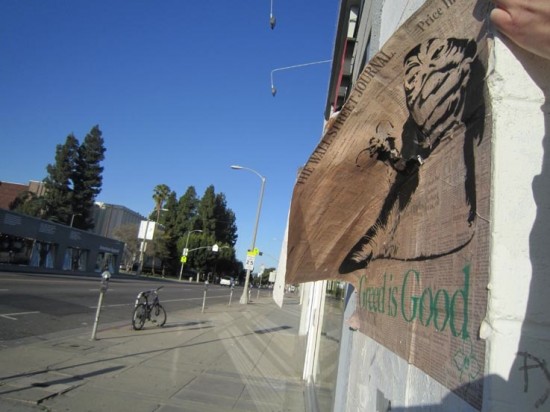 MELROSEandFAIRFAX spotted this 'Greed is Good' paste featuring Jabba the Hut from Free Humanity.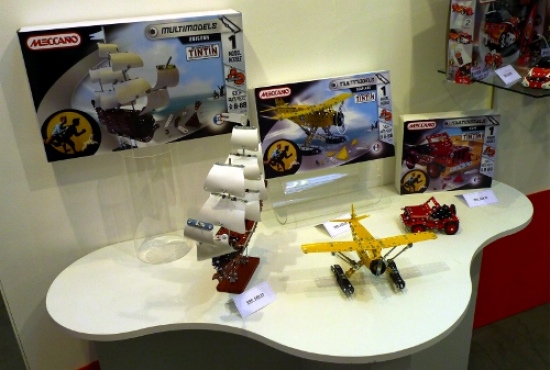 BleedingCool brings us our first look at merchandise for Steven Spielberg's The Adventures of Tintin: The Secret of the Unicorn: Meccano construction toy kits.TV Guide lists 10 Things From The Comics The Cast of The Walking Dead Can't Wait To Play.
Due to the amount of graphics and images included in Page 2, we have to split this post over a BUNCH pages. Click the link above to continue the fifth and final page of Page 2.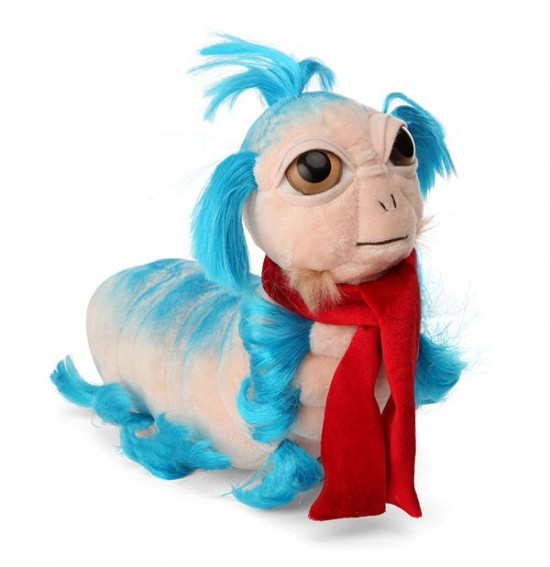 ThinkGeek is selling a Limited Edition Labyrinth Worm Plush.ShadowLocked lists the 12 most deliciously-deranged movie monologues.
Funny Or Die's "Mad Men On Train": "Vincent Kartheiser & Rich Sommer sit down in 1965 to discuss trains and why we need them. Trains get you where you want to go, more directly than planes too."
An Oscar-winning special effects coordinator is on trial for failing to make proper safety checks prior to a stunt that led to a cameraman's death during the making of The Dark Knight.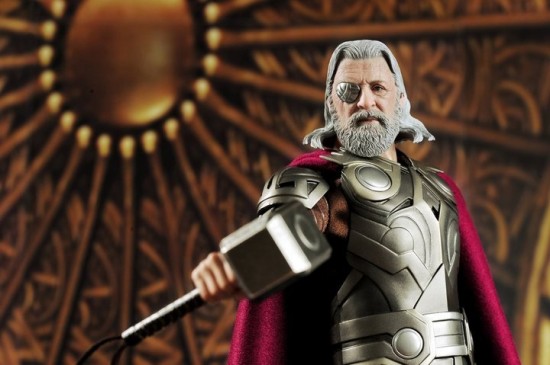 Hot Toys have released images of their 1/6 scale Odin Thor Marquette.
CinemaCon has named Russell Brand the comedy star of the year.