POTD: Banksy Finally Responds To Oscar Loss?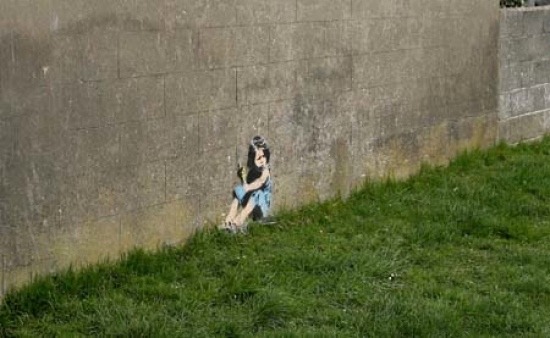 Update: It has been confirmed that the art was not done by Banksy. Original story follows.
Everyone was excited to see what shenanigans would occur if Banksy's documentary Exit Through the Gift Shop had won the Oscar. Alas, that sadly did not happen. The infamous street artist has been surprisingly quiet since the Academy Awards, after dropping a bunch of street art around Los Angeles in the weeks leading up to the Oscars. But today the artist might have finally posted a response to the Oscars. The piece appears not in Los Angeles or Hollywood, but back in Banksy's backyard — Weston, UK.
The piece seems to present an "I don't need your stupid Oscar anyways" type attitude with imagery that insists that the award isn't much more than a kid's toy — but that is only my interpretation. The painting is also in reference to 15-month old Lara, who dropped and damaged her father The King's Speech co-producer Simon Egan's Oscar statue. If you havent seen that video yet, watch it after the jump. We've also included a close-up shot of what others are reporting to be Banksy's latest.
Here is the photo from Small World (via MELROSEandFAIRFAX)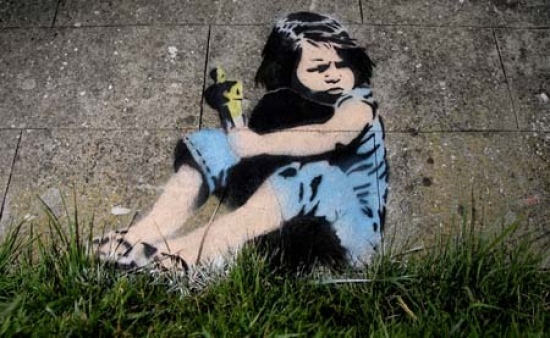 The video: