Marvel Superhero Bits: 'Amazing Spider-Man,' Stellan Skarsgard, 'Daredevil' Reboot Idea, 'Iron Man 3'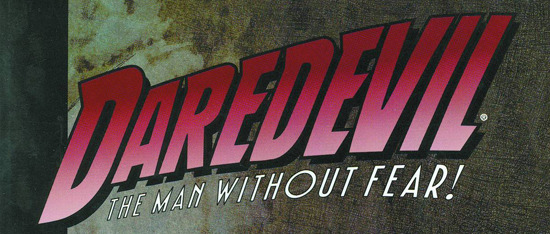 Earlier today, we posted a
on upcoming DC comic book movies and now, just to keep things fair, balanced and observe the equal time rule, here's the Marvel half of that equation. After the jump, we'll show you a photo of Peter Parker's high school in The Amazing Spider-Man, talk about Stellan Skarsgard's involvement in The Avengers, hear Xavier Gens's idea for the Daredevil reboot and watch Robert Downey Jr. talk about transitioning from Sherlock Holmes: A Game of Shadows to The Avengers and Iron Man 3.
Set photos from The Amazing Spider-Man have been popping up nearly every other day. We've seen sets from the film, action scenes, Andrew Garfield in his Spider-Man suit and now we've got a photo of where he's going to be without it:
Wait. Peter Parker went to Midtown High School, right? What's with the "Science?" I guess we'll have to find out. Thanks to
.
We already knew, and even saw a glimpse in the trailer, that Stellan Skarsgard plays a Professor (either named Andrews or Selvig, we aren't sure) in Thor. He's one of the scientists who works with characters played by Natalie Portman and Kat Dennings. Well, according to an interview with a
, Skarsgard will be reprising that role in The Avengers. Knowing what
about that plot (we'll keep it spoiler-free here)  how do you think he fits in? Thanks to
and
.
One character we know will be in The Avengers, for sure, is Tony Stark. Robert Downey Jr. spoke to MTV about transitioning between Sherlock Holmes: A Game of Shadows, which has now finished shooting, and The Avengers. He also, sort of, commented on Jon Favreau leaving Iron Man 3. (This was way before the recent Shane Black news.)
for this video.
Finally, rumors have been circulating that the-powers-that-be at Marvel want to reboot Daredevil. And while nothing has been set in stone yet, Xavier Gens, the director of Hitman, expressed interest in the gig and even shared some of his ideas, in broken English:
If I have to made a Daredevil movie, I will take a completely different direction. My vision of the character is much more a drama. There will be a 1st part in the childhood of Matt Murdock and the universe of Hell Kitchen. Something in the universe of the first Rocky Balboa. Is the story of a poor family of Hell Kitchen, the father is a loser who made some boxing match, the mother is sick and she died. The father have to make the education or is son alone. He became a outlaw, he made fight to win money and one day he is killed by the mob. Alone Matt Murdock go to an orphanage and it's there were he got in accident. And there is a long re-education because he became blind and he have to learn a new sense. With a very realistic point of view. And he became better and better and he made lawyer study.
He also claimed he's love to cast Sam Worthington as Matt Murdock. Do you think those ideas would work? Thanks to
for the heads up.
So, what do you think of these Marvel moments?