Michael Chabon Developing 'Hobgoblin,' An HBO Show Featuring Nazi-Busting Magicians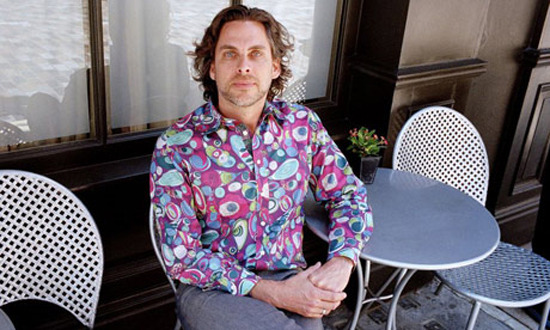 Michael Chabon is a literary star (The Adventures of Kavalier and Clay, The Yiddish Policeman's Union) whose novels have mostly managed to escape adaptation to film. Both those novels I cited have been in development, but have yet to yield a film. Wonder Boys is the only prominent adaptation, though Mr. Chabon's first novel, The Mysteries of Pittsburgh, got a little-seen adaptation a few years back. (Which, frankly, I'd forgotten even existed. Time to queue that one.)
He's been more visible as a screenwriter than as an author whose novels are adapted, with credits on Spider-Man 2 and forthcoming films John Carter of Mars; 20,000 Leagues Under the Sea; and Snow and the Seven. Now Michael Chabon and his wife Ayelet Waldman have set up a project called Hobgoblin at HBO. It is an original series that will feature magicians, con men and Hitler. Wait, run that by me again?
THR says that the show, for which Hobgoblin is a tentative title, "centers on a group of magicians and con men who use their skills at deception to battle Hitler and his forces during World War II."
The two writers will co-write and co-exec produce, with John Lesher and Adam Kassan also exec producing.
This brings to mind both previous books from the author that dealt with magic, mystery and WWII and also real-life illusionist Erik Jan Hanussen, who performed various magic-realted acts in Berlin prior to WWII, and is said to have taught mind and crowd control techniques to Hitler while hiding his Jewish heritage. (He was played by Tim Roth in Werner Herzog's film Invincible.) Obviously, Hanussen wouldn't be a protagonist in this story, but there are a great many other real characters in the Hanussen history that would make for interesting additions or allusions in Hobgoblin. This is the sort of period and subject in which Michael Chabon seems to love placing his stories, so we'll follow this one closely.