John Cusack Cast In 'Dictablanda'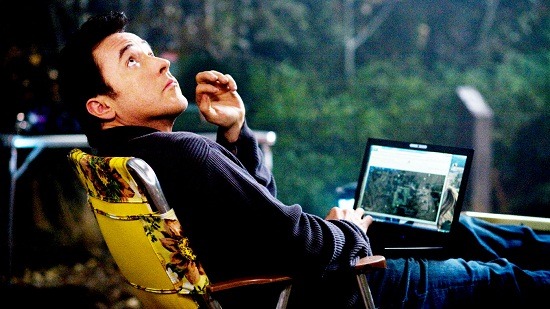 Briefly: John Cusack has been lucky enough to enjoy more than one period of career high. He had career spikes in the early '80s and a great run from the mid '90s to 2000. The last decade hasn't produced a High Fidelity, but it had some solid gigs. He keeps working and even taking unexpected roles, such as playing Edgar Allan Poe in The Raven, which is in post-production now. (Strangely, he's also got two unreleased films sitting around: Shanghai and The Factory.)
Now to follow The Raven John Cusack has got Dictablanda, which he'll also produce.
Variety says the film is " a screwball comedy of manners which finds the thesp embroiled in international mayhem" with a provocative tagline: People don't die, they get killed. That all sounds like a film very much in the Grosse Pointe Blank mode, which is promising. Granted, War, Inc. was also in the Grosse Pointe Blank mode and that didn't work out so well. But we'll hope for the best.
Alejandro Agresti (The Lake House) co-wrote with John Cusack, Kevin Morris and Paul Hipp; Mr. Agresti will also direct. The film is shooting in Argentina this month and next.