Page 2: The Last Starfighter, Back To The Future, The Office, Deadpool, Return Of The Jedi, Wolverine, Arrested Development, Ghostbusters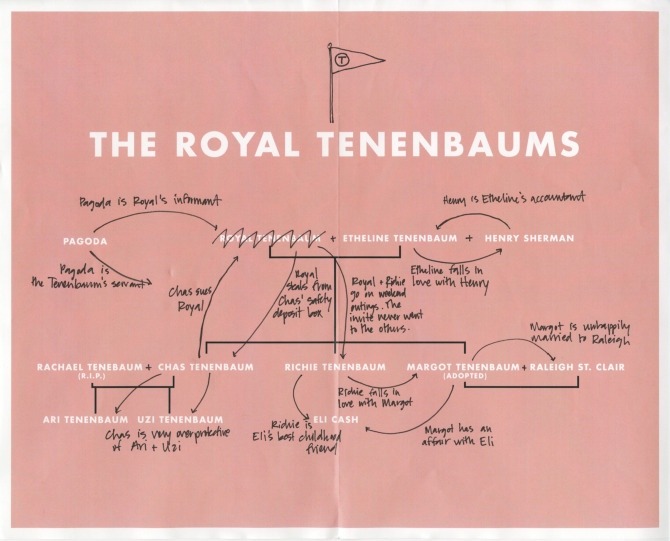 What is Page 2? Page 2 is a compilation of stories and news tidbits, which for whatever reason, didn't make the front page of /Film. After the jump we've included 40 different items, fun images, videos, casting tidbits, articles of interest and more. It's like a mystery grab bag of movie web related goodness. If you have any interesting items that we might've missed that you think should go in /Film's Page 2 – email us!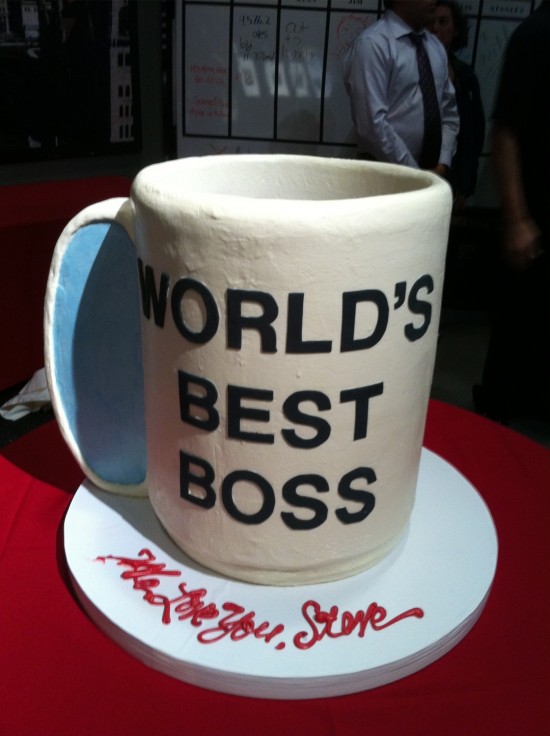 Rainn Wilson has tweeted a photo os the three-foot "World's Best Boss" cake that NBC sent for Steve Carell's last day on The Office.
The latest story on screenwriter Derek Haas' Popcorn Fiction website is Les Bohem's "DMT", which centers on "a student who volunteers for scientific experiments and sees things he's not supposed to see. "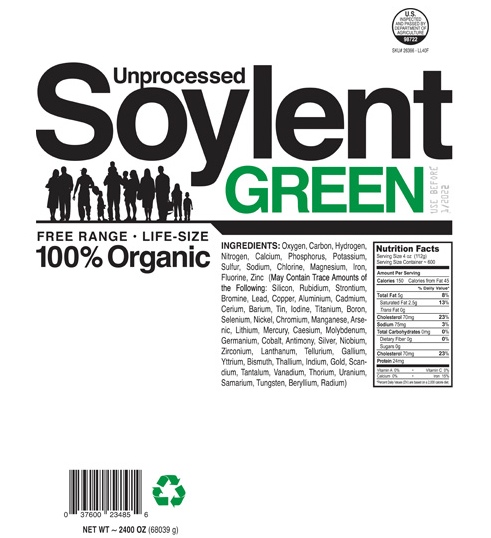 Today's T-shirt of the day on TeeFury is a design inspired by the science fiction film Soylent Green. Available today only, and for only $10 plus shipping.
Juliette Lewis has joined a couple independent films: Hick and Single Shot.
Watch some behind the scenes footage from the set of Red Riding Hood in these three B-roll clips.
Warner Bros will be brining Green Lantern to San Francisco's WonderCon in April with a talent signing and panel.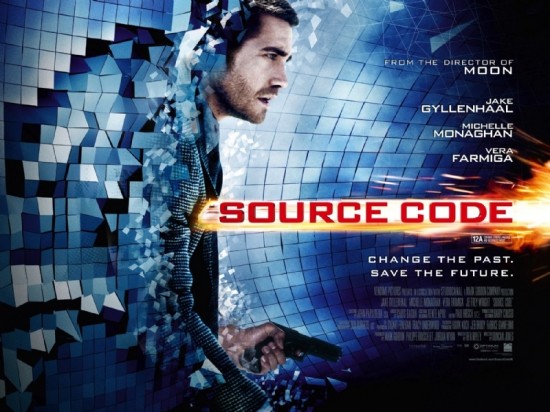 Summit Entertainment has released a new quad poster design for Source Code.
IO9 argues that there is no such thing as a Summer Glau curse.
Due to the amount of graphics and images included in Page 2, we have to split this post over a BUNCH pages. Click the link above to continue the second page of Page 2.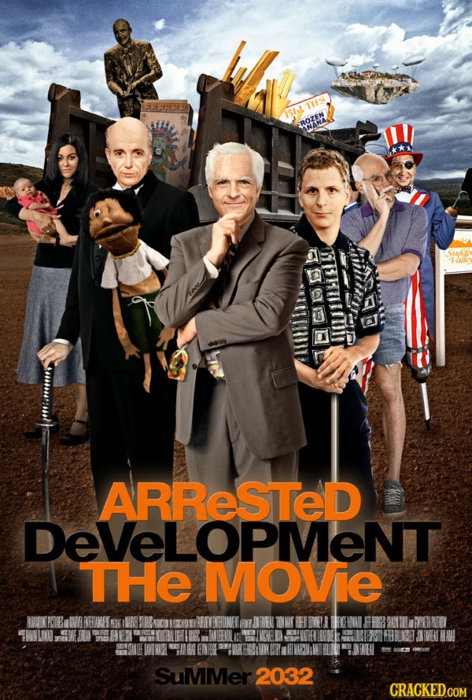 Cracked has created a sad movie poster for the musch anticipated Arrested Development movie which will probably never happen.
NBC will re-launch Law & Order: Los Angeles next month.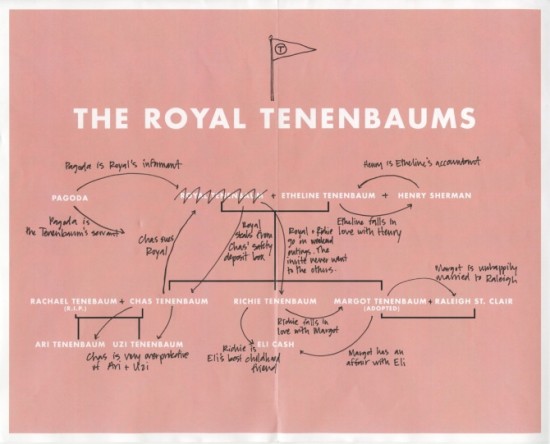 Explaining The Royal Tenenbaums.Woody Allen plans to shoot his next film in Rome.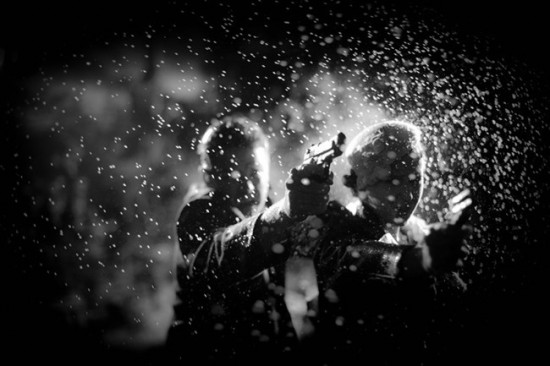 Check out the first photos from Guy Maddin's Keyhole.Movieline has listed the 9 of the Youngest Stars to Ever Host Saturday Night Live.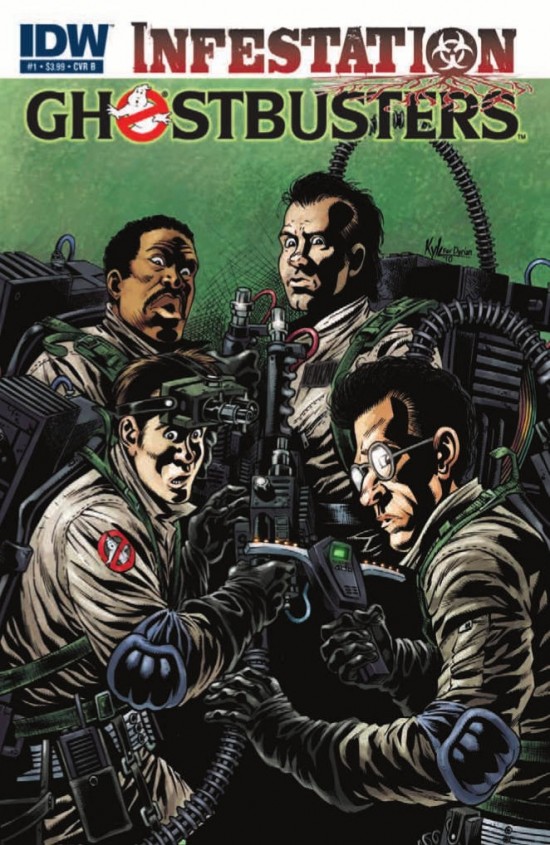 MTV previews the Ghostbusters: Infestation comic book.GeekSugar lists the top 10 US cities to date a geek.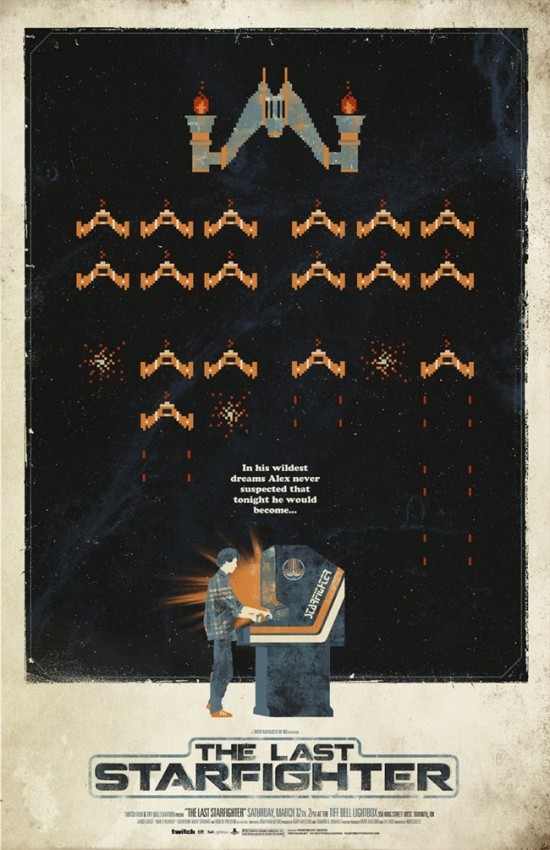 Justin Erickson of Phantom City Creative created this poster for The Last Starfighter.
Entertainment Weekly lists 22 Goofy Movie Monsters
Due to the amount of graphics and images included in Page 2, we have to split this post over a BUNCH pages. Click the link above to continue the third page of Page 2.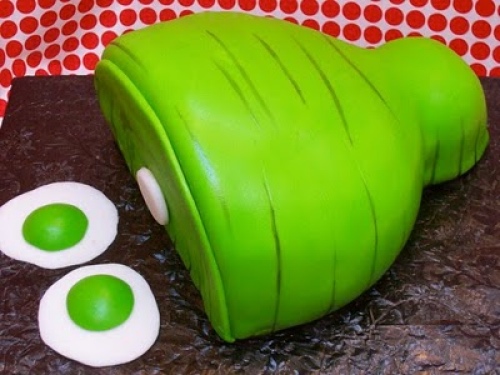 Violet Sweet Shoppe has created a Dr. Seuss-themed cake Green Eggs and Ham.Total Film lists Top 50 Movie Spaceships.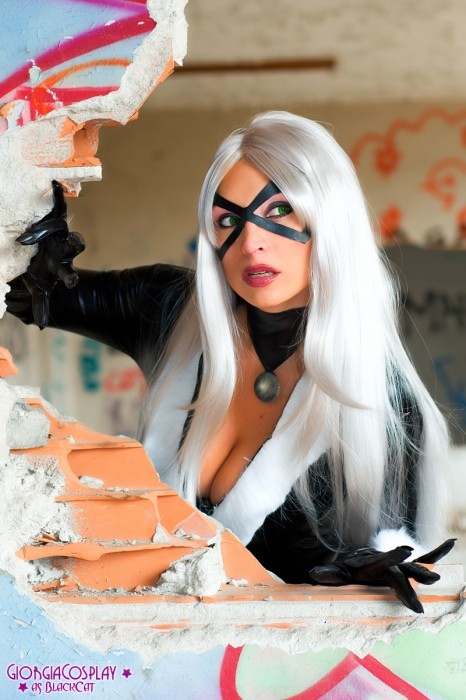 MyConfinedSpace posted this photo of a Black Cat cosplayer.Moviefone lists Best Movie Fat Suits: Big Momma and 25 Other Characters Who Wear It Well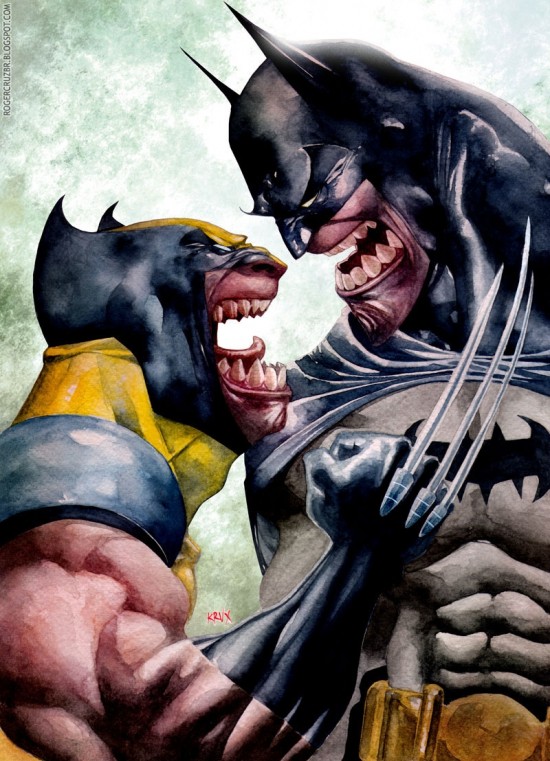 Roger Cruz created this illustration of Wolverine and Batman "growling it out."
ThisOrThat lists 5 Acting Veterans to Dust Off for Future Oscars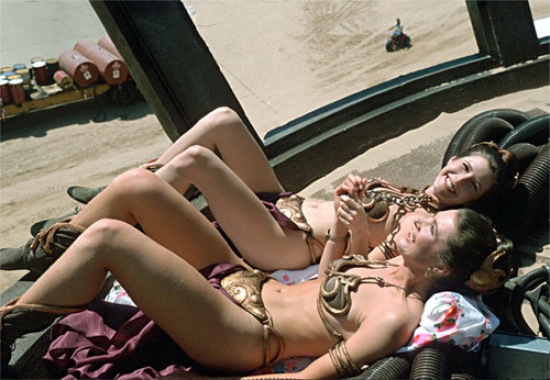 Here is a vintage behind the scenes photo of Carrie Fisher and her stunt double Tracey Eddon in slave leia costumes sunbathing while on a break from filming Return of the Jedi.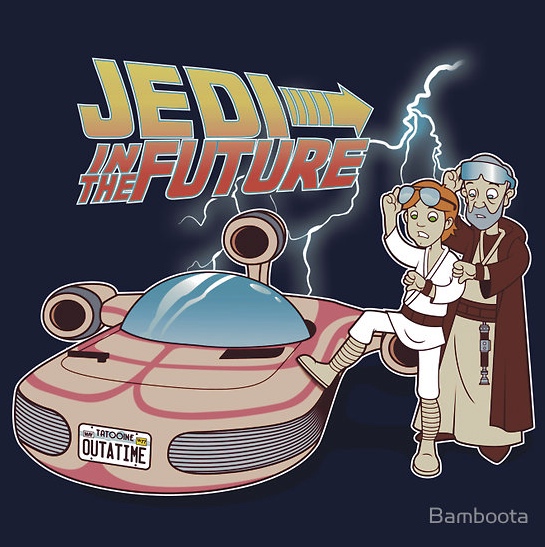 RedBubble is selling a Back to the Future/Star Wars mash-up t-shirt.ScreenJunkies lists 11 Classic Deformed Movie Characters
Due to the amount of graphics and images included in Page 2, we have to split this post over a BUNCH pages. Click the link above to continue the fourth page of Page 2.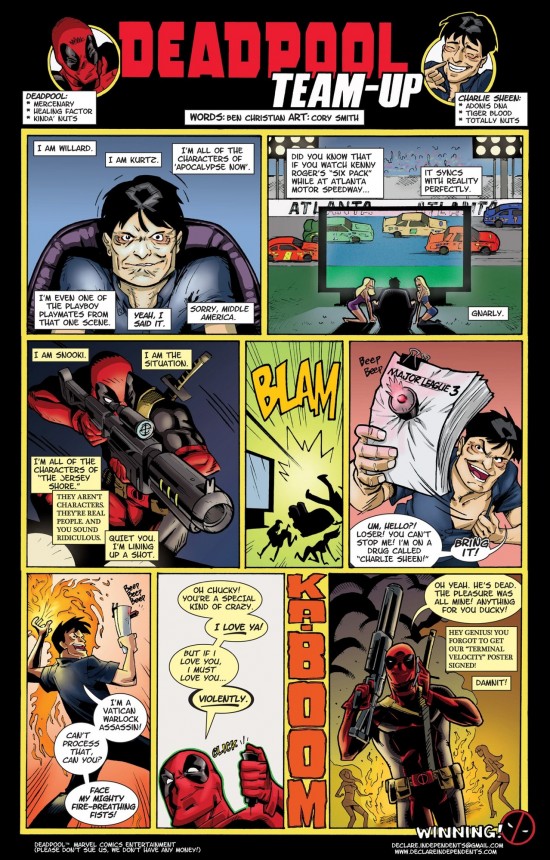 Deadpool and Charlie Sheen team-up.John Cusack has signed on to star in the screwball comedy Dictablanda (translated "Soft Dictator").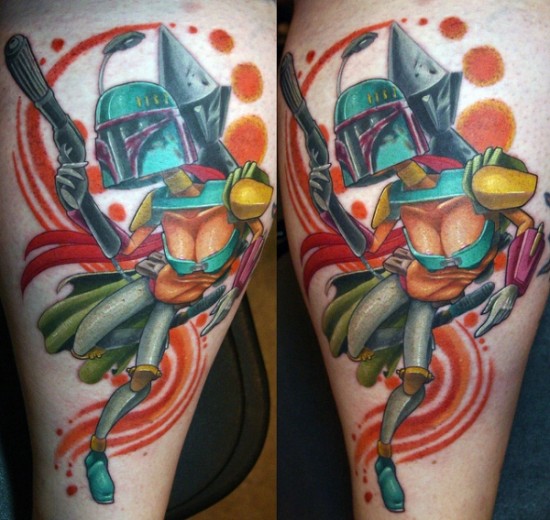 Check out this female Boba Fett leg tattoo.
Belarusian TV viewers were treated to a bootlegged copy of The Hurt Locker.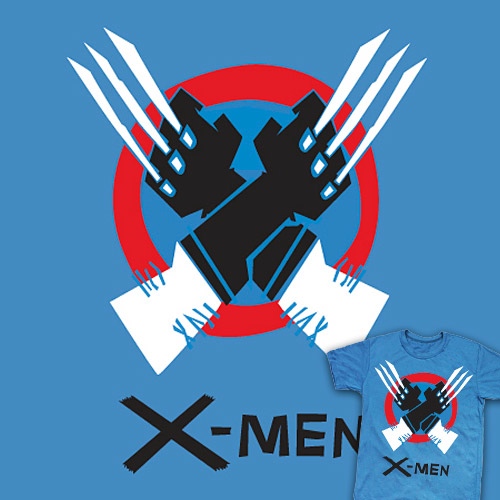 MightyFine is selling a Saul Bass-inspired X-Men t-shirt design.Terrence Malick's Tree of Life is apparently 138 minutes.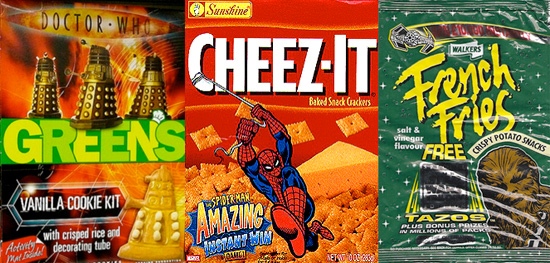 SciFi lists 16 weird, what-were-they-thinking sci-fi movie and TV food tie-ins.Frank Darabont on The Walking Dead season 2: "I keep getting sent back to prison." ... "It's such a damn good idea though. That moment in the comic where I read it and went, 'That's too damn cool not to do.' It's such a great idea: 'Oh look, safety! Cut to the worst possible place in the world."

Kevin Bolk's comic strip imagines if Obi-Wan had told Luke all about Anakin.SriptShadow reviews a draft of Brian K. Vaughan's screenplay adaptation of Y: The Last Man:
Y The Last Man is as crazy as it sounds. And that's both its biggest strength and its biggest weakness. What I like about Vaughan is that he gives you what every reader asks for. Surprise. Show me something different. And when Vaughan writes, indeed, you're never quite sure what'll happen on the next page. But it's a double-edged sword, since what you get isn't always satisfying, and occasionally is so broad that even the developers of those weird Japanese video games step back and say, "Whoa dude, not bi-winning, too far." A lesbian biker gang? The Isralei army? A pet monkey?  ... In my opinion, Y The Last Man is too broad, too loose with the reigns, but there's no denying that Vaughan always keeps you guessing and has some of the more unique characters you'll find in a script. You want to talk about a unique voice, a voice that separates a writer from everybody else out there, go ahead and read one of Vaughan's scripts. And for that reason alone, I think Y The Last Man should be read.