Alex Pettyfer Approached To Star In 'The Hunger Games'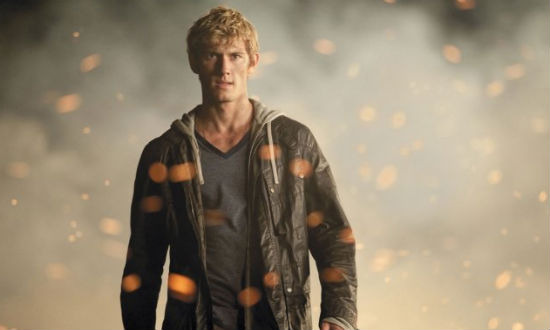 While most of the discussion around casting Gary Ross's film version of The Hunger Games has centered on the female lead, there's also a male lead that needs to be filled. That character, Peeta Mellark, is the love interest and partner in crime of the Katniss Everdeen. And while the whole story revolves around Katniss, her relationship with Peeta is probably the second most important thing in the film. Seemingly every young actress in Hollywood has been connected to the Katniss role and now we've heard our first name of an actor approached to play Peeta: Alex Pettyfer, who can currently be seen in both Beastly and I Am Number Four. What does this mean exactly? Not much, as Pettyfer hasn't even seen a script yet but I think it does shift the balance towards the eventual casting of Jennifer Lawrence as Katniss. Read why and a whole bunch more after the break.
Pettyfer was talking to Access Hollywood (with a nod to The Playlist) when they asked him if he'd been approached about the film:
Yes I did. Yes, but undecided yet, still [waiting] to see a script.
Pettyfer is almost 21 years old, well older than Peeta is in the book (both he and Katniss are roughly 16). Age is the main issue Gary Ross is considering while casting Katniss, ranging from true-to-the-book Hailee Steinfeld, who is 14, to more-marketable-to-a-general-audience Jennifer Lawrence, who is 20. And while it's almost a certainty that other male actors have been approached for the film, if Pettyfer is on the list, it seems like Ross might want to age his leads up a bit. Pettyfer and Lawrence would make much more sense than Steinfeld and Pettyfer.
And while I haven't been sold on Pettyfer the actor just yet, he is certainly the physical embodiment of Peeta described as "having ashy blond hair that falls in waves over his forehead, blue eyes, and a stocky build," according to The Hunger Games Wiki.
No matter what happens, a decision will have to be made very soon. The film is scheduled to come out in just over a year from now and will need considerable amount of special effects once production is over.
What do you think Hunger Games fans? Does Pettyfer fit?