Sony Buying Into Channing Tatum's Peter Pan Origin Story 'Pan'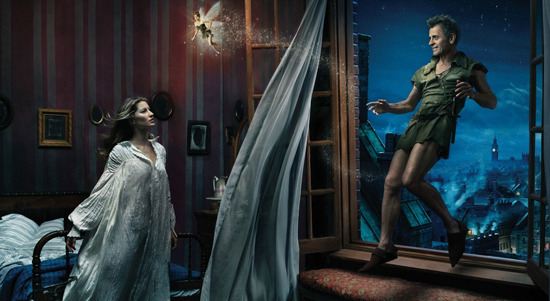 Briefly: Last week we told you about a pitch called Peter Pan Begins — a title which was erroneous, as the project is simply called Pan — which was going around town with Channing Tatum attached to star, Billy Ray writing and Joe Roth producing. Now Sony is negotiating to buy the project, with THR saying the studio beat out two other studios, and that the deal is going down for around $1m.
So that's a million bucks for a story "which seeks to tell the origin of the flying immortal." What's the point? Money, of course. Joe Roth was a producer on Alice in Wonderland and, many millions of dollars and two Oscars (gag) later, applying the same approach to Peter Pan probably seems like a good idea. Billy Ray is a solid writer (Breach, Shattered Glass), so perhaps he can turn out something that doesn't have the rank stench of a bid for Alice-style box office.