'Cat Run' Trailer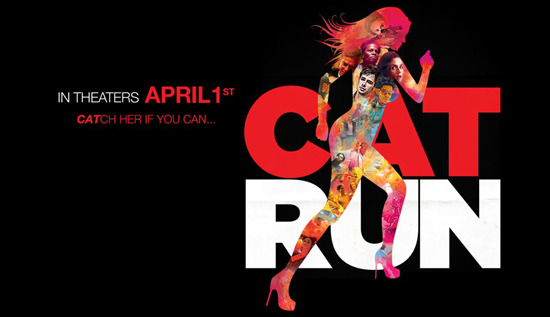 Peter recently ran the pretty cool-looking poster for Cat Run in Page 2. At the time we knew little about the film, which stars Paz Vega as a call girl on the run because a whole bunch of people want a hard drive that is in her possession. Now there is a trailer for the film and after watching it, I still don't know much about the film beyond the sentence that precedes this one.
What Cat Run seems to offer is a would-be comedic action chase in which a whole bunch of people want what Paz Vega has got. No, not in that way. But the trailer felt like a huge reach to me — the comedy doesn't gel, and the whole tone looks off. But this could just be a poorly-cut trailer that really sells the movie short.
Oh, and keep an eye out for the misspelled credit cards partway through. Those don't do much to give credit to this trailer.
Apple has the trailer in HD, and explains the plot via this synopsis:
Anthony always dreamed of being a famous chef. Julian only thought about women. With neither really working out, the childhood best friends decide to start a detective agency. Unfortunately for them, on their first case they must help protect a sexy, high class escort who holds the key evidence to a scandalous cover up. The two bumbling detectives soon find themselves running from the mob, a corrupt US Senator, and a ruthless Mary Poppins-like assassin – all of whom would stop at nothing to hide the truth. It's just an average day for two bumbling losers.