VOTD: Mark Romanek Music Video Career Tribute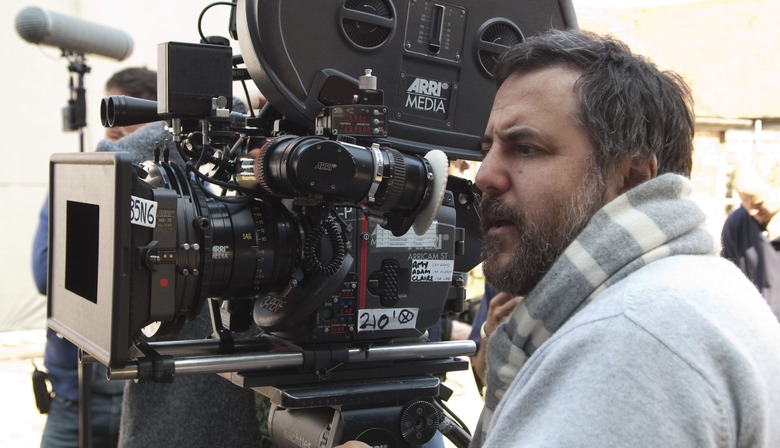 Mark Romanek may not be in the top tier of feature directors just yet, but among music video directors, he's an icon. Remember the dark sultriness of Fiona Apple's "Criminal" video? Or the controversy surrounding Nine Inch Nails' "Closer"? How about the heartbreaking intimacy of Johnny Cash's "Hurt"? Those are just three of his best-known works. Romanek's other musical clients include artists as varied and notable as Madonna, Weezer and Jay-Z. Revisit those videos and many, many others in this video of higlights by Romanek fan Nino Del Padre after the jump.
[via Movie City News]
Watching these videos, it's obvious Romanek has a gift as a visual storyteller. He has an impressive flexibility that allows him to do vibrant and upbeat just as compellingly as he does still and uncanny. Romanek's won numerous awards for his work, including Grammys for Michael & Janet Jackson's "Scream," Janet Jackson's "Got 'Til It's Gone," and Johnny Cash's "Hurt." Two of his videos, Nine Inch Nails' "Closer" and Madonna's "Bedtime Story," are part of the permanent collection at New York City's Museum of Modern Art.
As a feature director, Romanek made his debut with 1985's Static before moving on to do music videos. Romanek returned to feature filmmaking with 2002's One Hour Photo, starring Robin Williams. Last year, he released his third film, the gorgeously moody Never Let Me Go, featuring Carey Mulligan, Keira Knightley, and future Spider-Man Andrew Garfield. None of his films have been huge commercial successes, although they've been generally well-regarded by critics. Romanek's next directing projects will be the pilot episode of Fox's Locke & Key, based on Joe Hill's comic book series of the same name, and A Parking Ticket, starring Ben Stiller.
Here's the full list of videos included in the reel:
Jay Z – 99 Problems
Linkin Park – Faint
Red Hot Chili Peppers – Can't Stop
Johnny Cash – Hurt
Audioslave – Cochise
No Doubt – Hella Good
Mick Jagger – God Gave Me Everything
Janet Jackson featuring Joni Mitchell and Q-Tip – Got Til It's Gone
Fiona Apple – Criminal
Nine Inch Nails – Perfect Drug
Beck – Devil's Haircut
Weezer – El Scorcho
Eels – Novocaine for the Soul
Sonic Youth – Little Trouble Girl
Michael & Janet Jackson – Scream
Madonna – Bedtime Story
R.E.M. – Strange Currencies
G. Love & Special Sauce – Cold Beverage
Nine Inch Nails – Closer
David Bowie – Jump, They Say
Madonna – Rain
Lenny Kravitz – Are You Gonna Go My Way
Keith Richards – Wicked as it Seems
En Vogue – Free Your Mind
kd lang – Constant Craving