Casting Bits: Kristen Stewart Confirmed As Snow White, Andrew Garfield And Ewan McGregor Attached To Two Different Bank Robbery Films, Alec Baldwin Signs On For 'Rock Of Ages'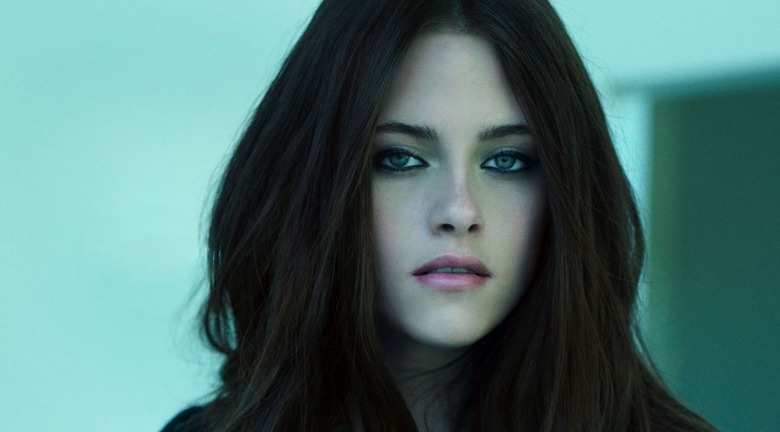 It's been rumored for the past month or so that Kristen Stewart would be starring in Snow White and the Huntsman, one of three Snow White-themed films in the works, and we finally have confirmation. Producer Palak Patel has tweeted that the Twilight actress is in the final stages of negotiation and will officially sign next week. Though his tweets were quickly deleted, this being the Internet, at least one person managed to grab an image before they were taken down. Patel's tweets read as follows:
@aurastew KStew is officially playing Snow White and her deal is in final negotiations and will close next week.
@cenup official confirmation coming next week. But we are in final negotiations.
Stewart will be joining previously confirmed stars Charlize Theron, who will play the evil queen, and Viggo Mortensen, who will play the titular huntsman. Rupert Sanders is directing. Snow White and the Huntsman is due out late next year and is scheduled to start shooting in August. [Deadline, MTV]
After the jump, more similarly themed films duke it out as Andrew Garfield and Ewan McGregor consider signing on to two different bank robbery projects, and Alec Baldwin joins Rock of Ages.
McGregor's project is Electric Slide, about a "gentleman bank robber" named Eddie Dodson. Dodson used a fake gun and a winning smile to rob banks all over Southern California in the 1980s — and if that doesn't sound like a role tailor-made for McGregor, I don't know what does. This is the latest of several attempts to get Dodson's story on the big screen, but the involvement of Blue Valentine producer Jamie Patricof is a good sign — to quote 24 Frames, Patricof "has a history of getting challenging films to the screen." Writer-director Tristan Patterson is due to complete a new version of the screenplay within the next few weeks. [24 Frames via First Showing]
Finally, director Adam Shankman tweeted today that Baldwin has finally signed on for Rock of Ages, based on the Broadway musical of the same name, after months of circling the role. Baldwin will play Dennis Dupree, an ex-rocker and current nightclub owner. The film also stars Mary J. Blige, Tom Cruise and Dancing with the Stars winner Julianne Hough. Anne Hathaway, Russell Brand, and Gwyneth Paltrow are also reportedly considering roles in the film, though they have not been confirmed at this time. [The Hollywood Reporter]