Producers Want A Christopher Nolan-Like Take For 'Blade Runner' Prequel/Sequel, Would Love To Have Nolan Direct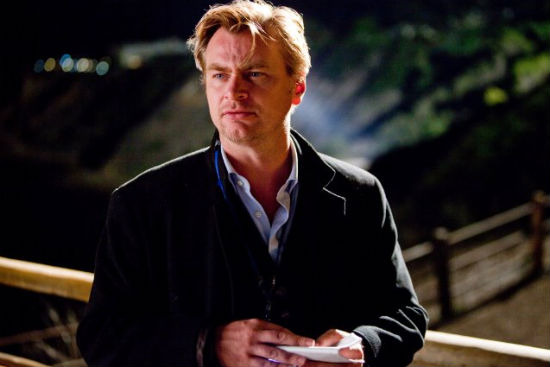 As you probably already know, Warner Brothers-based production company Alcon Entertainment recently purchased the rights to make prequels or sequels to the classic 1982 Ridley Scott film Blade Runner. They can't remake the film, thankfully, but they can make films in that world. However, because that world is so revered, the producers have been very open in discussing their plans, trying to ease the minds of fans potentially out for blood.
In one of those discussions with io9, Alcon producer Andrew Kosove was asked who his "pie in the sky" dream director for a prequel would be. His answer was the most obvious, awesome, they'd-never-get-him-in-a-million-years name out there: Christopher Nolan. But maybe that's not as crazy as you'd think. Read more after the jump.
It goes without saying that any producer, studio, actor, best boy, key grip, etc. would love to work with Nolan. His track record is exemplary and he's making groundbreaking, popular films. So why should you care that these producers said the most obvious sentence in Hollywood, "We want Christopher Nolan?" Because the producers at Alcon have an in that no one else has.
The whole thing went down over at io9, and to fully understand, you're going to need to read some context. We highly suggest, if you are curious about this Blade Runner business, heading over and reading the whole article, but here's the section in question:
I would really appreciate it if you guys could clarify something: Alcon is not owned by Warner Bros. None of this is being paid by WB. We are a wholly independent financial and production company. Our relationship with Warner, which is very strong, runs back to the earliest years of our company. They're the distributor on all of our movies. First of all, we're paying for everything, but second of all — and this a way of answering maybe partially the concerns of your fans — this may work, or it may not work. We may make this movie, but in truth it may never get made. But what I can tell you for certain today is that we will not go about this process in some form of large group think where 15 executives are going to sit around a table micromanaging the creative talent. Broderick and I will meet with writers and directors and we will figure out what direction we want to go and what story we believe in. And then they will have the artistic autonomy to go out and make a great movie. I think whatever success we've had at Alcon, whether it was helping Chris Nolan's career with Insomnia, or working with the Hughes Brothers on Book of Eli or Jonathan Hancock with Blind Side — that philosophy of believing in filmmakers, giving them some parameters and then letting them do their jobs, has served us very very well. And it's how we'll approach this process. I don't know how better to answer the question than that.
When asked who would they sign for the project, pie in the sky, in a perfect world, Kosgrove responded:
Pie in the sky? Yeah our friend Chris Nolan who we did Insomnia [with] would be in the pie in the sky for us.
That's good to hear. That means you're going for the gritty realism that was in the original.
Kosove: To be clear I think what Chris Nolan did — and to be clear, we cannot remake Blade Runner. As a legal matter, we have not bought the remake rights we have no interest in remaking it we can only do prequels or sequels. But I think the methodology that Chris Nolan brought to Batman is precisely what we aspire to whomever the filmmaker is, whether Ridley comes back and joins us or it's someone else. It's precisely what we aspire to with Blade Runner, that's the template for us.
With the exception of Following, Insomnia is the most often forgotten film Christopher Nolan has ever directed. It's also one of the most significant. It was his first film working as a studio director; his "big break" as it were. He proved himself with Memento but, with Insomnia, directed a story that he didn't write, had no connection to, under the microscope of the big wigs at Warner Brothers. If Insomnia failed, we probably never would have seen The Dark Knight or Inception. And much of Insomnia and Nolan's success was because of the producers at Alcon, the same producers behind this Blade Runner prequel/sequel. Chances are, Nolan remembers that.
So, hypothetically, would Nolan reboot another franchise with the men helped him gain he career he has now? Maybe. Maybe not. But, either way, it's an interesting possibility.