Casting Bits: Brie Larson In '21 Jump Street;' Luke Evans In 'Dogs Of Law;' Pierce Brosnan In 'All You Need Is Love'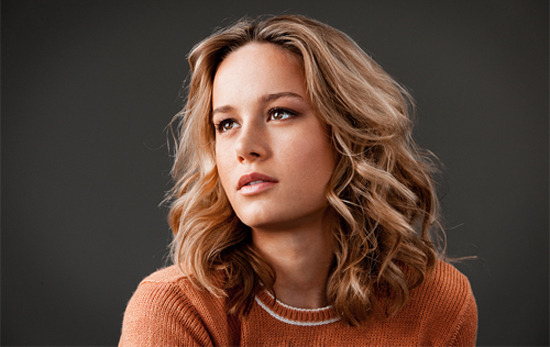 The big-screen version of 21 Jump Street finally has a female lead. Brie Larson (United States of Tara, Scott Pilgrim vs the World) will play Molly in the rather unlikely R-rated comedy/action translation of the TV show that launched the career of a young Johnny Depp in 1987.
Phil Lord and Chris Miller (Cloudy With a Chance of Meatballs) are directing from a script by Josh Appelbaum with Michael Bacall, Joe Gazzam, Jonah Hill and André Nemec. Jonah Hill and Channing Tatum will play the primary roles as cops investigating the drug trade in a high school; Ice Cube is their captain. The Lord/Miller team had me locked after Cloudy, and this one has been talked up as a Bad Boys-style action picture. Let's hope that really happens. [Deadline]
After the break, Luke Evans joins Robert Carlyle in the UK cop thriller Dogs of Law while Pierce Brosnan signs for All You Need is Love.
The tremendously reliable Robert Carlyle may be joined by Luke Evans in a UK cop thriller called Dogs of Law; both actors are now attached to the film written by Matthew Cooke and Vincent Lund to be directed by first-timer Declan O'Dwyer. Luke Evans would be an undercover cop investigating corruption allegations levied against another officer played by Robert Carlyle. If financing comes together the film will shoot in Birmingham and London in June. [Screen]
Finally, Susanne Bier, director of the recent Oscar-winning In a Better World, will now have Pierce Brosnan in the lead for her next film, All You Need Is Love. She wrote the film with the actor in mind for the role, and having her last film take the Best Foreign Film Oscar likely didn't hurt when it came to signing him. This film is reportedly a bit more upbeat than the director's other movies; she says it is "a tender story with a much lighter atmosphere than my previous works: Enough with conflicts." [LAT]