Jim Caviezel To Star In J.J. Abrams/Jonah Nolan Pilot 'Person Of Interest;' Cary Elwes Joins 'Wonder Woman'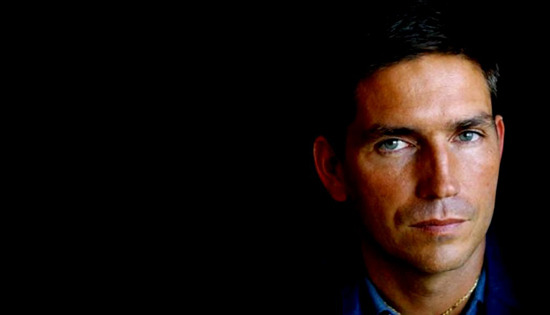 Usually, news of someone being cast in a TV pilot isn't particularly exciting. There's no guarantee that the show will ever get picked up and we may never even get a chance to see it. There are exciting exceptions, however. Instances like when one of the biggest TV stars of the last decade decides to return to the small screen, or the most iconic female superhero gets cast or, J.J. Abrams and Christopher Nolan's brother Jonah Nolan lock in the lead of their show.
Person of Interest, about an assumed-to-be-dead-CIA officer who gets hired by a New York billionaire to solve crimes, will be top lined by Jim Caviezel, best known for his role in Mel Gibson's The Passion of the Christ. He'll round out a cast that includes Oscar-nominee Taraji P. Henson (The Curious Case of Benjamin Button) and Emmy-winner Michael Emerson (Lost).
In more TV pilot casting news, Saw and Princess Bride star Cary Elwes will join the aforementioned pilot for Wonder Woman. Read more each project after the break.
Vulture broke the news of Caviezel joining the CBS pilot while Deadline first told us about Elwes joining NBC's Wonder Woman.Earlier reports on the mysterious show (it is a Abrams/Nolan production, after all) suggested that Person of Interest would be very Minority Report-influenced and that the character Caviezel will now be playing would be solving crimes before they happen. However, in all of the reports today, none of them mention that twist. Has it been removed or is CBS just not reporting on it? It seems to me that a show about one man fighting crime in New York feels a little cliche, especially from a pair known for shows and films like Alias, Lost and The Dark Knight. We'll have to wait and see.
Elwes will function in a much more structured role in the NBC pilot, Wonder Woman. He'll play the devoted friend to Wonder Woman's alter-ego as well as the acting CEO of her company. You can read more about Wonder Woman in the story Russ wrote about the casting of Elizabeth Hurley here.
Are you anticipating good things for either of these shows?