'Puss In Boots' Teaser Trailer And Poster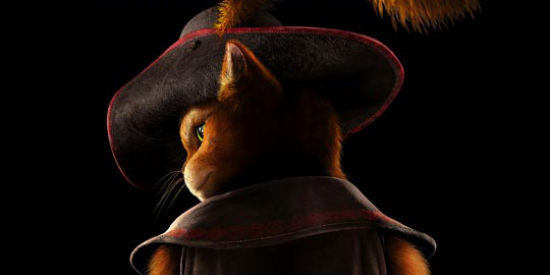 How did that adorable little cat from the Shrek movies get so damn suave and smooth with a sword? Audiences will find out in Puss in Boots, a 3D animated film featuring the voices of Antonio Banderas, Salma Hayek, Zach Galifianakis, Billy Bob Thornton and Amy Sedaris. Directed by Chris Miller, who previously directed Shrek the Third, the film will be released on November 4 on regular, 3D and IMAX screens. Check out the brand new, Inception-rip-off teaser trailer, full poster and plot description below.
You can see the trailer in full HD over at Apple but, for now, here's an embed.
And here's the poster: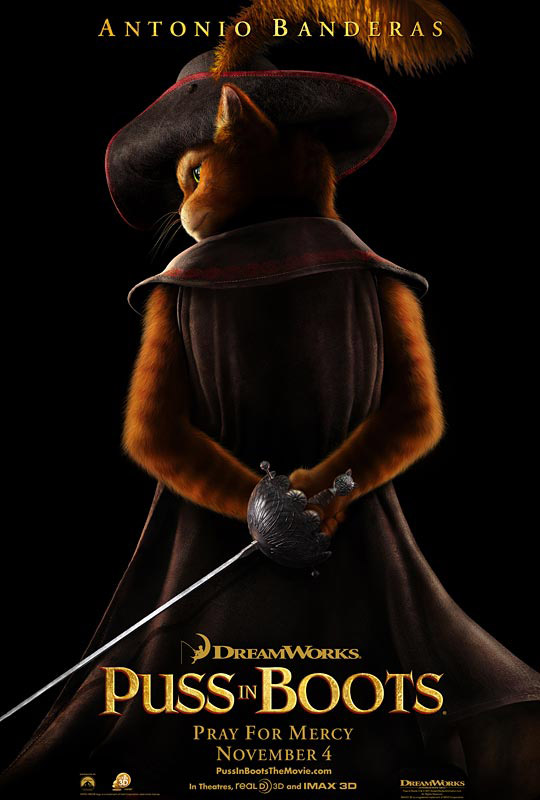 And the plot description:
Puss In Boots – one of the most beloved characters of the Shrek universe – tells the hilarious and courageous (daring, bold, brave) tale of Puss's (Antonio Banderas) early adventures as he teams with mastermind Humpty Dumpty (Zach Galifianakis) and the street-savvy Kitty (Salma Hayek) to steal the famed Goose that lays the Golden Eggs.