Casting Bits: Julianne Moore In 'Suck City;' Catherine Zeta Jones In 'Lay The Favorite;' Sienna Miller In 'Just Like A Woman'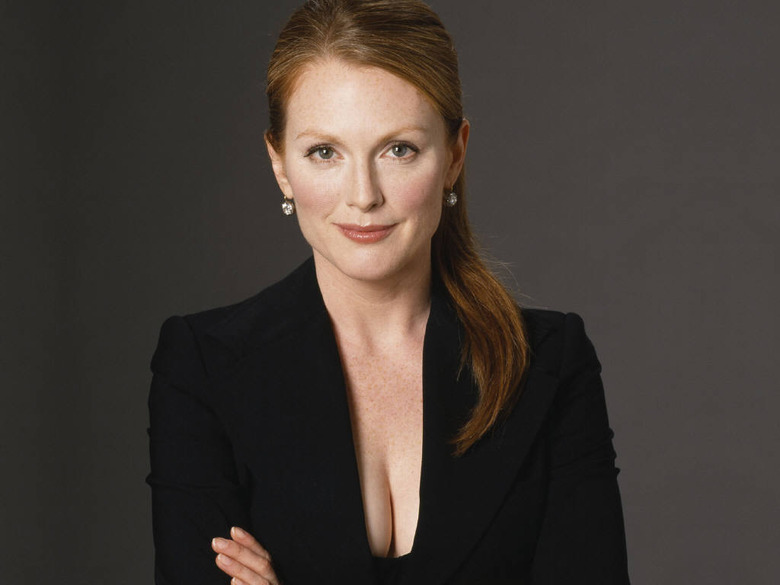 Paul Weitz is scripting and directing an adaptation of the Nick Flynn memoir Another Bullshit Night in Suck City and he has a hell of a cast assembled: Paul Dano plays Nick Flynn, who runs into his down and out father (Robert De Niro) while working at a Boston homeless shelter. Olivia Thirlby plays the romantic interest who gets Flynn the job at the shelter, and Julianne Moore is now onboard as well.
The info comes from a casting call looking for a stand-in for Julianne Moore, so we don't have any official info on her role at this point, but something is likely to be out soon as the film starts shooting next week in New York City. (Edit: Deadline confirms the casting, but only says she has a 'small role.') The film is currently working under the shortened title Another Night in Suck City, but even that seems likely to change. [OnLocationVacations]
After the break, Catherine Zeta-Jones steps into the gambling film Lay the Favorite, and Sienna Miller is Just Like a Woman.
Some changes have taken place with the gambling movie Lay the Favorite, which was recently set up at Focus Features. The film has moved to Pathe and Emmett Furla Films, and Catherine Zeta-Jones has joined the cast which will go to work when cameras start rolling in April.
She'll be the wife of "a legendary gambler" (Bruce Willis), while Rebecca Hall (The Town) plays "a young woman who becomes involved with the guy as he figures out how to gain an edge on the Vegas sports book system." It's all based on the memoir by Beth Raymer, which has Stephen Frears directing. [Deadline]
Finally, Deadline has word that Sienna Miller will star in Rachid Bouchareb's film Just Like a Woman as — wait for it — "a Chicago housewife who absconds with her belly-dancing teacher to Las Vegas to enter a dance competition." Sold. The director's last film, Above the Law, was a competitor for the Best Foreign Film Oscar this year, but lost to In a Better World.
Just Like a Woman shtarts shooting in June in New Mexico.