Page 2: West Side Story, Predator, Watchmen, Back To The Future, Source Code, Jurassic Park, Royal Tenenbaums, Cars 2, Charlie Sheen
What is Page 2? Page 2 is a compilation of stories and news tidbits, which for whatever reason, didn't make the front page of /Film. After the jump we've included 46 different items, fun images, videos, casting tidbits, articles of interest and more. It's like a mystery grab bag of movie web related goodness. If you have any interesting items that we might've missed that you think should go in /Film's Page 2 – email us!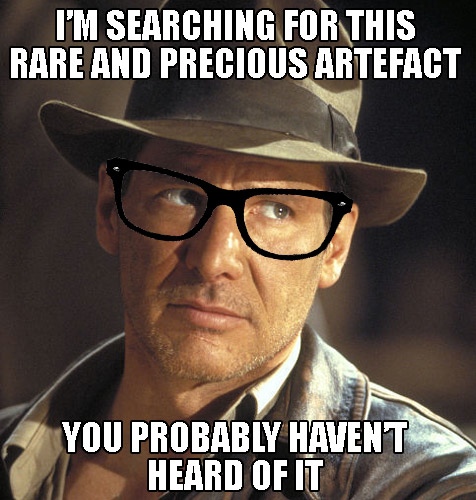 The Shiznit explores if movie characters were hipsters.Mira Sorvino and Dermot Mulroney will star in Trade of Innocents. a movie about a a couple grieving the loss of their daughter.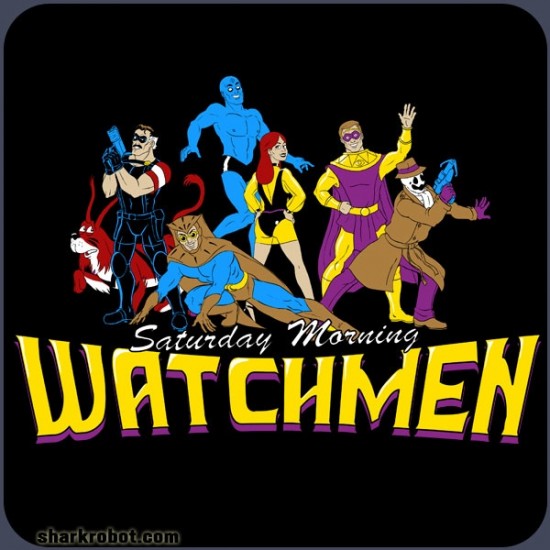 Shark Robot are offering t-shirts of their Saturday Morning Watchmen design we featured on the site years ago.UGO lists The Best Movie Studio and Production Company Bumpers.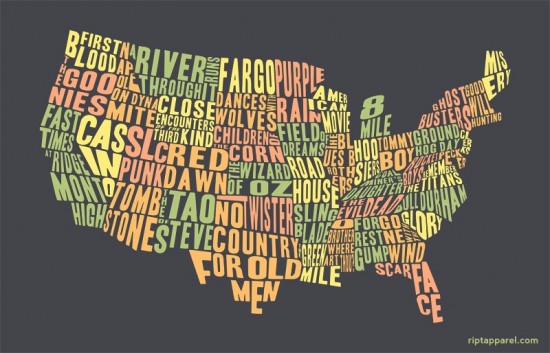 The T-shirt of the day on RIPT Apparel is "One Nation Under Cinema" a map which breaks down each state by a famous movie which represents the location.
USA Today lists the top 10 film podcasts, which includes two /Film podcasts – the /Filmcast and The Tobolowsky Files. Thanks the whole crew!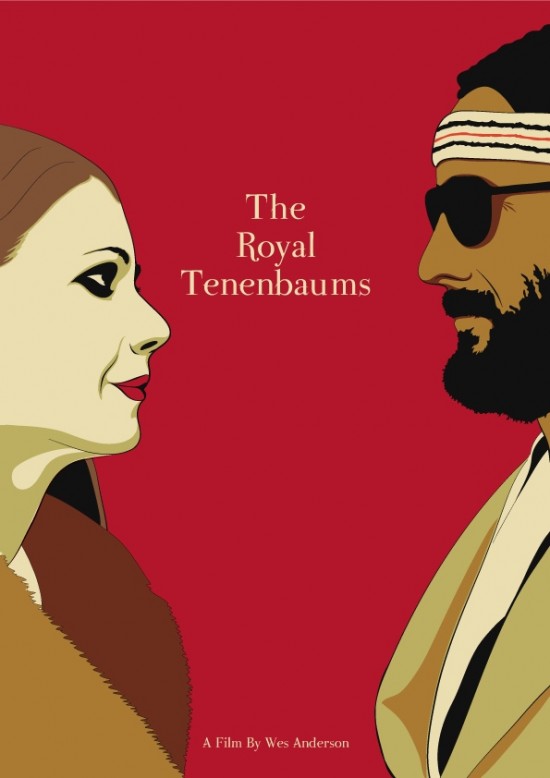 Eat Sleep Live Film has created a poster for Wes Anderson's The Royal Tenenbaums.
I make a surprise (a surprise to me, as my girlfriend submitted my name without me knowing while being in attendance for the talk show taping) appearance on THE ANYTIME SHOW with Dominic Dierkes. I'm on Episode #2, which you can download on iTunes.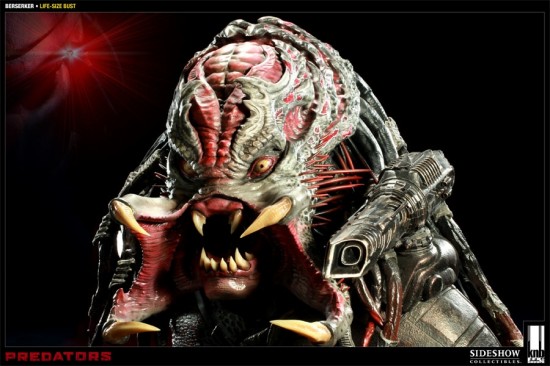 Sideshow Collectibles has announced preorders for The Berserker Predator life-size bust. Available for $1199.99.Rejects lists 8 Animated Kids Movies That Will Help You Conquer Your Existential Crises
Due to the amount of graphics and images included in Page 2, we have to split this post over a BUNCH pages. Click the link above to continue the second page of Page 2.
Transformers FAIL.Film.com attempts to fantasy cast the evental Angry Birds movie.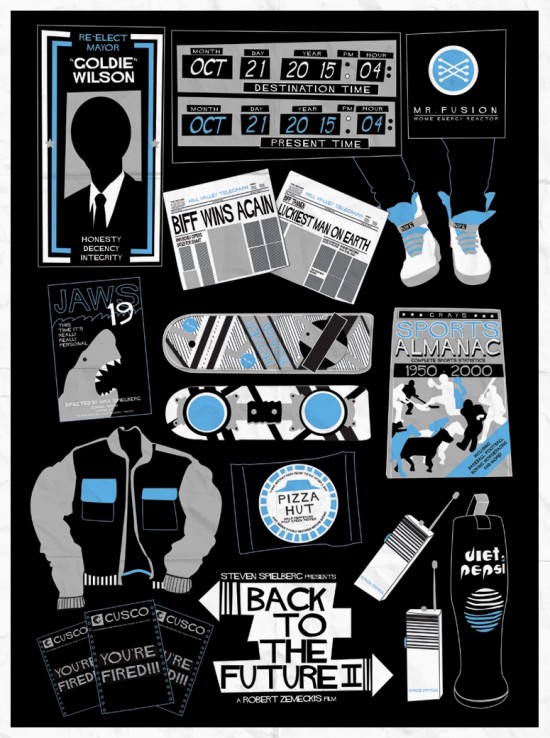 Dave Will has created a sequel to his Back to the Future movie poster from last week, creating a poster for Back to the Future: Part II, also in a Saul Bass-inspired style.ToplessRobot lists 10 crappiest aspects of the Star Wars Jedi Prince series.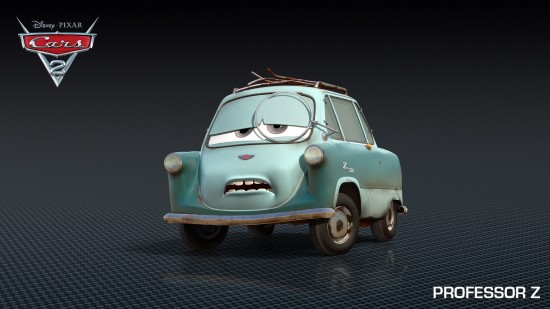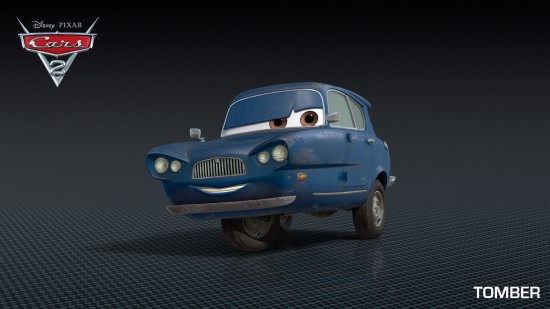 Pixar have revealed two new characters from Cars 2:
Professor Z, aka "The Professor," is an internationally wanted weapons designer in a small, sophisticated German package.
Tomber is a dubious little French car with an unusual, and very unstable, three-wheeled design that befits the meaning of his name – to fall.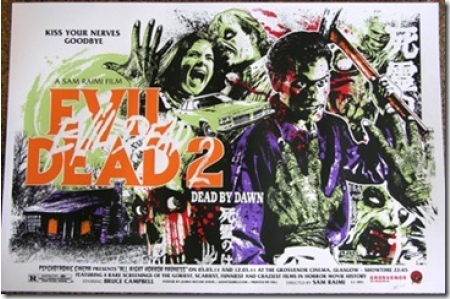 James Rheem Davis has created a quad-sized movie poster for Evil Dead 2, available as a print for $40 plus shipping.ScriptShadow reviews the screenplay for Buried director Rodrigo Cortes' next project, Red Lights:
59 year old Dr. Margaret Matheson has dedicated her life to debunking psychics, those fakers who claim to have otherworldly powers, who are able to peek into the unseen dimensions that exist just outside our realm of consciousness. If you say you saw an alien, can talk to the dead, can read minds, can move objects with your brain, Matheson will calmly walk through your door and prove that you can't.  She's accompanied by 33 year old physicist Thomas Buckley, who has a little more faith in the supernatural than Margaret, but is quietly shocked as again and again Margaret is able to expose every "real" case they encounter. .... Red Lights is a funky little thriller that captivates you when it's working and baffles you when it's not. Imagine Fringe mixed with The Prestige and you have a pretty good idea of the script. I think the big problem here is that the story is weighed down by too many unneeded scenes, scenes that go on for too long, and scenes that are redundant.
[No photo]
Here is a first look at Michael Fassbender and Nicole Beharie on the set of Steve McQueen's Shame.
Fast Five will be retitled in some international markets as Fast and Furious 5.
Due to the amount of graphics and images included in Page 2, we have to split this post over a BUNCH pages. Click the link above to continue the third page of Page 2.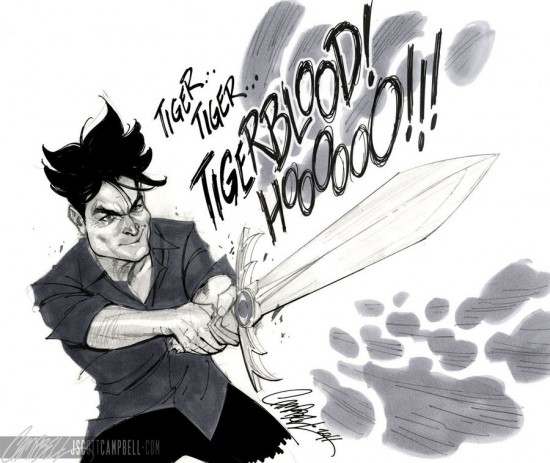 Comic book artist J Scott Campbell has sketched a Charlie Sheen/Thundercats mash-up.
Pajiba lists 17 TV and Movie Theme Song Facts that Might Blow Your Mindhole
College Humor have created a Charlie and the Chocolate Factory parody which takes on Apple.
FSR has a DVD drinking game for 127 Hours.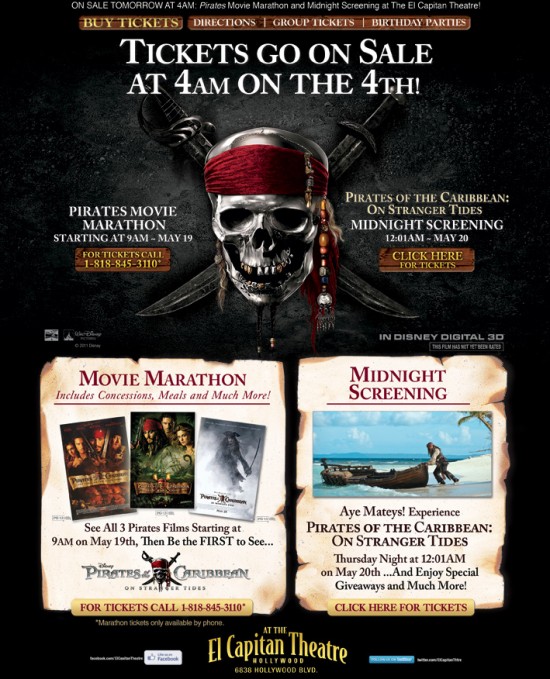 Disney's El Capitan Theatre in Hollywood will be holding a marathon of all four Pirates of the Caribbean movies on May 19th.
Pierce Brosnan will star in Oscar winner Susanne Bier's (In a Better World) upcoming romantic comedy All You Need is Love .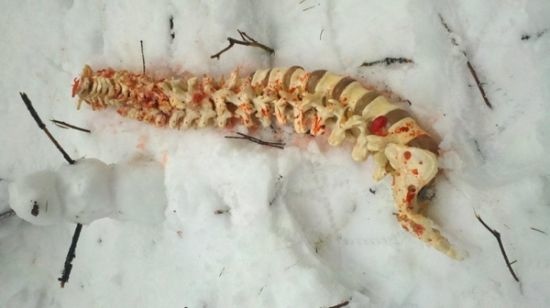 Another set photo from the filming of the Mortal Kombat: Rebirth web series.
Jeff Hephner landed the lead role in NBC's drama pilot Playboy.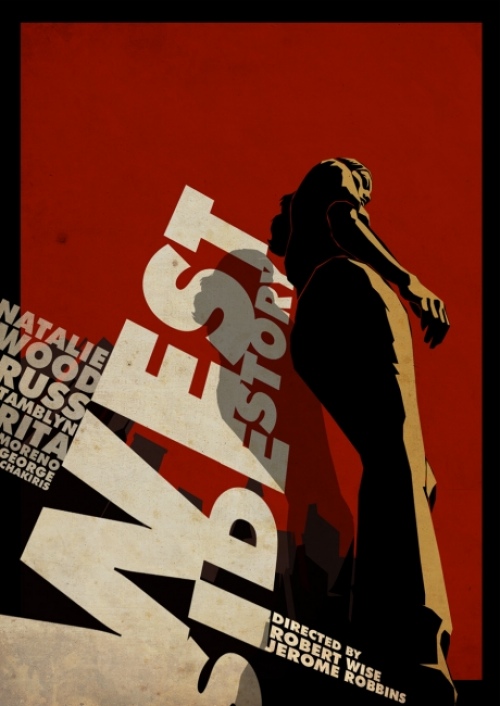 Jeremy Lord has created a movie poster for West Side Story.Cinematical lists 10 Great Canadian Films You've Never Heard Of.
Due to the amount of graphics and images included in Page 2, we have to split this post over a BUNCH pages. Click the link above to continue the fourth page of Page 2.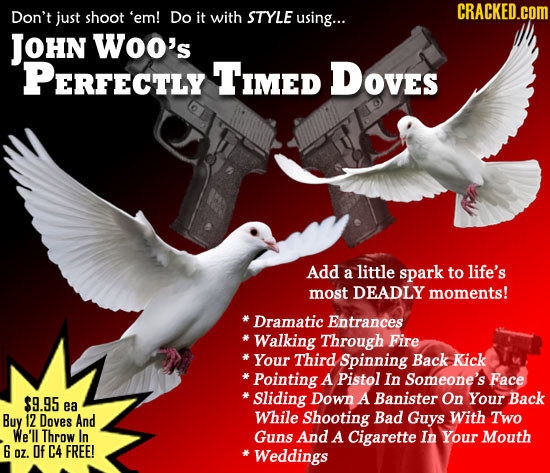 Cracked lists 19 ads for products which apparently exist in movies.Rotten Tomatoes takes a look back at 1988's biggest hits.
RedBubble is selling a Star Wars-parody t-shirt titled "The Imperial Death Squad"
Certain Joss Whedon created shows will soon be unavailable on Netflix instant streaming.
Watch three videos of B-roll behind the scenes footage from Duncan Jones' Source Code. However, be aware the footage may include spoiler visuals.
Rotten Tomatoes takes a look at the best reviewed of the best pictures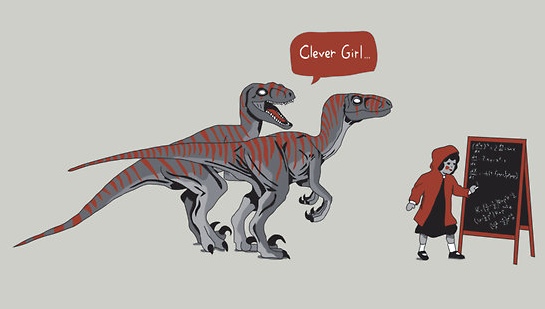 RedBubble is selling a Jurassic Park-parody t-shirt "Clever Girl"Modern Man lists their 8 favorite F-bombs on live television.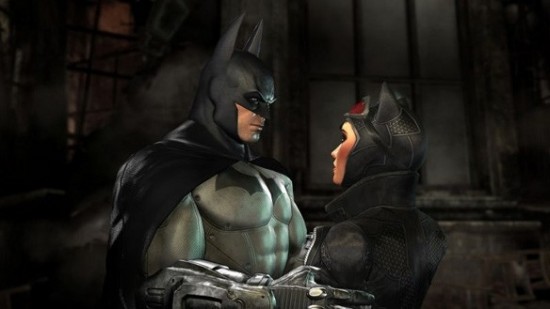 Check out some new screenshots from the video game Batman: Arkham City.
The birth of Steampunk? Locus carried an early reference to "steampunk," in a 1987 letter from K.W. Jeter
Due to the amount of graphics and images included in Page 2, we have to split this post over a BUNCH pages. Click the link above to continue the fifth and final page of Page 2.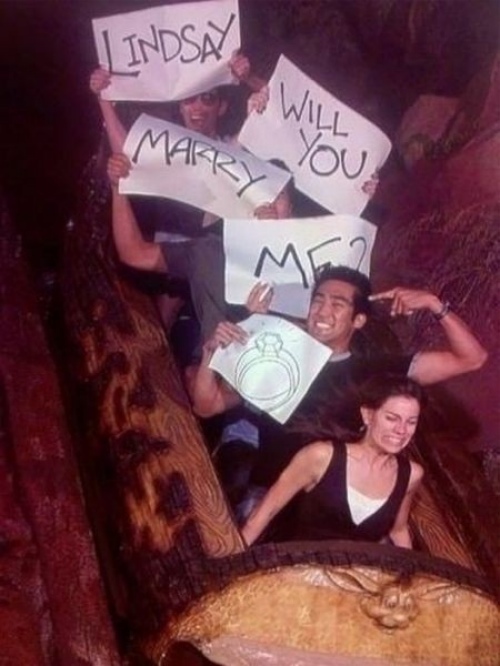 How awesome is this Disneyland Splash Mountain wedding proposal? Because... everyone wants Mister Toad's Wild Ride!
Adult Swim has renewed the live-action series Delocated for a third season.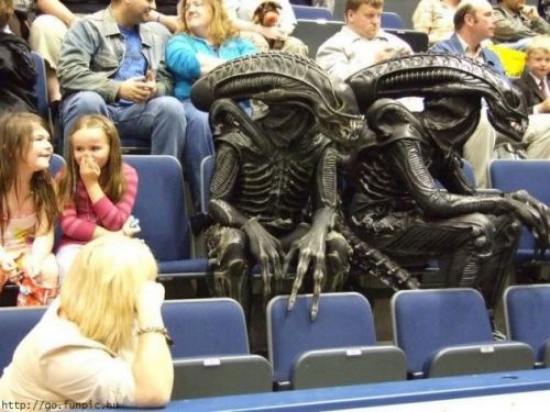 Aliens like sports too. [gamma]Pajiba lists 10 Bad Movies Way Too Many People Refuse to Concede Are Bad
Scott C's latest edition to The Great Showdowns series is a Ben Hur tribute.Tricia Helfer is the latest addition to Ron Moore's NBC pilot 17th Precinct, joining Battlestar Galactica castmates Jamie Bamber and James Callis.