'The Making Of Harry Potter' Studio Tour To Open Next Spring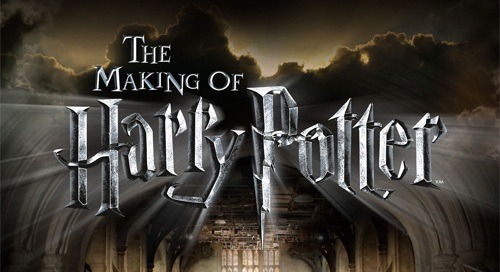 With only one Harry Potter film to go — this July's Harry Potter and the Deathly Hallows: Part 2 — I'm already anticipating some serious Harry Potter withdrawal. What can I say? J.K. Rowling's first novel dropped in the U.S. roughly half my lifetime ago, and it's weird to imagine a world where I'm not breathlessly awaiting the next installment of either the book or film series.
Thanks to today's announcement by Warner Bros., though, I think I have a pretty good idea of where I'm going to get my next fix. We first reported last year that the film company was planning to turn its Leavesden studios in England into a Harry Potter-themed attraction, and an official press release was sent out today. The three-hour "The Making of Harry Potter" tour will be opening in Leavesden, where much of the film series was shot, next spring. Read more details after the jump.
I, however, am far more excited for Dumbledore's office, which was initially built for Harry Potter and the Chamber of Secrets. That set contains the Sorting Hat, the Sword of Gryffindor, and paintings from the films, including two of Professor Dumbledore. Various other artifacts, props, and costumes will also be on display as part of the tour. Warner Bros. expects to announce more sets in the future.
"The Making of Harry Potter" is part of a $161 million renovation of Warner Bros.' 200-acre Hertfordshire site. Upon the project's completion next year, the facility will include 250,000 square feet of soundstages as well as the biggest backlot in Europe. The Hertfordshire site has been the base of production for all eight Harry Potter films, and was also used in The Dark Knight and Sherlock Holmes.
Tickets will go on sale later this year, presumably just as your (okay, my) Harry Potter withdrawal symptoms are getting bad enough that shelling out hundreds of dollars for a trip to England won't seem so crazy. Until then, there's always The Wizarding World of Harry Potter at Universal Studios Orlando.
Here's the official poster for the attraction: