'Game Of Thrones' Full Trailer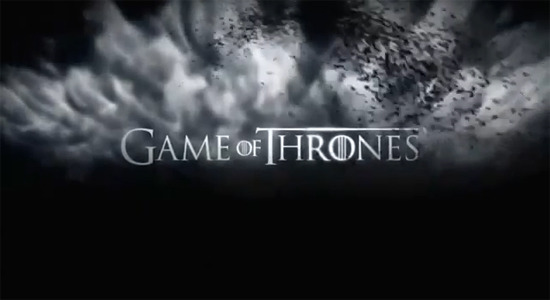 If you're a fan of George R.R. Martin's fantasy novel series A Song of Ice and Fire, this is your week. The fifth novel in the series, A Dance With Dragons, was officially announced yesterday, over five years after the publication of the last book. (That was A Feast For Crows, published in October 2005.)
And, more specific to our concerns, there is a new trailer for the HBO adaptation of the first novel in the series, Game of Thrones. This is, the company says, the first official full-length promo, and it has a lot of new footage. It's probably the best spot yet released for the show, so check it out below.
EW offers the trailer, and there's a lot of great stuff here: major character introductions and a look into a couple of the kingdoms that are vying for power in the main plot. It's all still a bit dense and obscure if you haven't read the books, but the basic thrust is easy to understand: there is a huge power struggle brewing, and the people we see here are the ones who'll take part. Good enough, and the footage looks great and the performances solid. Overall, a much more impressive trailer than anything we've seen so far from the show.
And if you can't wait to see the show, HBO will air a preview of the first episode on April 3, two weeks earlier than previously planned.