First Look: Olivia Wilde As The Evil Queen In 'Snow White', Penelope Cruz And Jeff Bridges In 'Beauty And The Beast'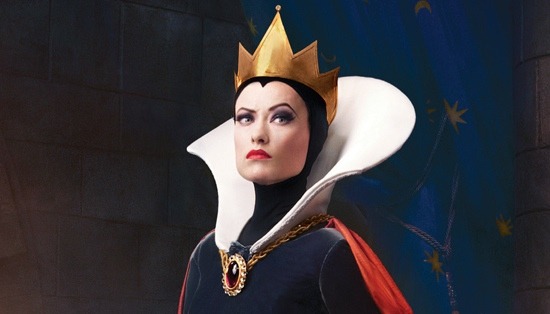 Over the last few years, Disney decided to create live-action reenactments of classic Walt Disney Animated classics using some of Hollywood's biggest stars.
The first batch included Rachel Weisz as Snow White, Scarlett Johansson as Cinderella, Beyonce as Alice in Wonderland.
The second batch included Jessica Biel as Pocahontas, Whoopi Goldberg as the Genie, Jennifer Lopez as Princess Jasmine and Marc Anthony as Aladdin, Tina Fey as Tinker Bell, Gisele Bundchen as Wendy Darling and Mikhail Baryshnikov as Peter Pan.
Disney has decided to create another series of these Dream Portrait Series Ads by photographer Annie Leibovitz.The new set includes Olivia Wilde as the Evil Queen and Alec Baldwin as the spirit of the magic mirror from Snow White and the Seven Dwarfs, Penelope Cruz and Jeff Bridges appear as Belle and the transformed prince recalling the final scene from Beauty and the Beast, and Queen Latifah as Ursula from The Little Mermaid. Check the photos out below.