Possible Subtitles For Both Peter Jackson 'Hobbit' Movies Leaked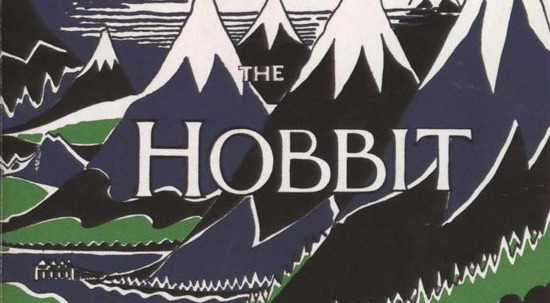 As Peter Jackson gets the band back together, along with a whole bunch of new cast members, to make The Hobbit, much of the discussion has revolved around the question of splitting the story. Each Lord of the Rings film was based on a specific book by J.R.R. Tolkien, but The Hobbit, which is one book, is going to be split into two movies. Will they simply be called Part One and Part Two like Harry Potter and the Deathly Hallows or The Twilight Saga: Breaking Dawn, which are going the same route? Not according to The One Ring.net, which thinks they've found two possible subtitles for the films: The Hobbit: There and Back Again and The Hobbit: An/The Unexpected Journey. Read more after the break.
TheOneRing got the scoop from a spy named Mr. Underbelly, who keeps an eye on movie titles registered by major studios. The Hobbit: There and Back Again and The Hobbit: An/The Unexpected Journey were each recently registered by New Line, according to their report.
Both Hobbit films, which will be directed by Peter Jackson, are co-written by Jackson and his Oscar-winning Rings screenwriters Philippa Boyens and Fran Walsh along with former Hobbit director, Guillermo del Toro. They're currently scheduled for December 2012 and 2013 release dates.
There and Back Again is the original subtitle of Tolkien's novel, so it makes sense as a possible title for the first movie, especially if the first movie is comprised of the majority of that book. An Unexpected Journey seems like a great title for the second part, too, as it'll most likely be "unexpected" to casual readers. It's rumored to feature a bevy of outside source material focusing on the link between between Bilbo's story at the end of The Hobbit and Frodo's story at the beginning The Fellowship of the Ring.
Do you have any insight into these rumored titles? Or do you think Jackson and company should just stick with the more traditional "part one" and "part two?"