'Attack The Block' Trailer: "You'd Be Better Off Calling The Ghostbusters, Luv"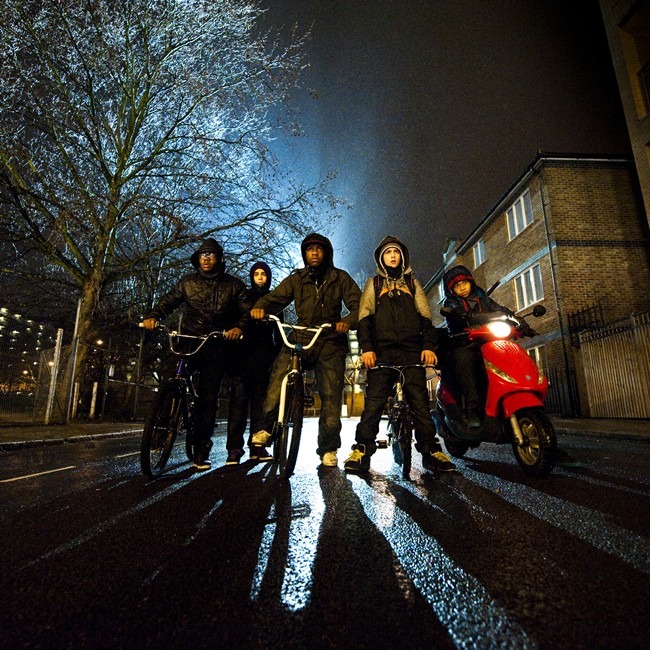 We're going to see a lot of alien attacks onscreen this year. One of the standouts could be Attack the Block from Joe Cornish, which shows what happens when beasties from outer space make their Earth landing near a South London council estate — i.e. the projects.
There is some reason to expect good stuff here, as Joe Cornish is a long-time associate of Edgar Wright and was the director's writing partner on the screenplays for Tintin and Ant Man. Attack the Block is premiering soon at SXSW then opening in the UK. The first trailer is now online and you can check it out, along with some first screening reports, after the break.
Empire has the trailer (in HD if you follow that link) and is also one of the sources that has tweeted a reaction from the first UK screening:
We've just seen a great film – funny, thrilling and highly quotable. Can't tell you what it was, but the title rhymes with Attack The Block.
And Film4 said,
So I went to a screening of Joe Cornish's @AttackTheBlock yesterday and haven't spoken to one person who didn't whole-heartedly love it.
Indeed, the trailer looks great, with a unique vibe and some aliens that don't look at all like the stuff we're used to seeing. Script reports noted that this harkens back to the films of John Carpenter and you can definitely see that lineage represented here. There aren't a lot of recognizable faces in there (Nick Frost is highlighted in the trailer, but isn't a lead in the film) but I wouldn't be surprised to see that some of these kids quickly find their careers growing in the next few months.
Here's the trailer, and after it you can find a couple clips from the film, via HeyUGuys.