Page 2: Star Trek 2, Conan, Captain America, Jackie Brown, Life Aquatic, William Shatner, Napoleon Dynamite, Star Wars, Harry Potter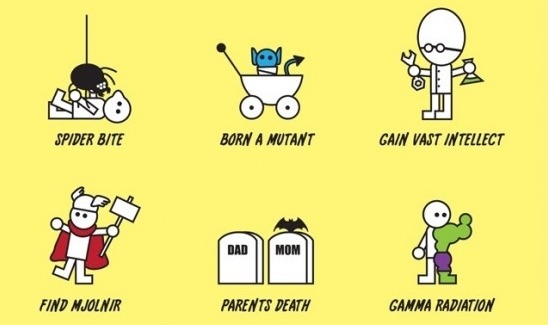 What is Page 2? Page 2 is a compilation of stories and news tidbits, which for whatever reason, didn't make the front page of /Film. After the jump we've included 49 different items, fun images, videos, casting tidbits, articles of interest and more. It's like a mystery grab bag of movie web related goodness. If you have any interesting items that we might've missed that you think should go in /Film's Page 2 – email us!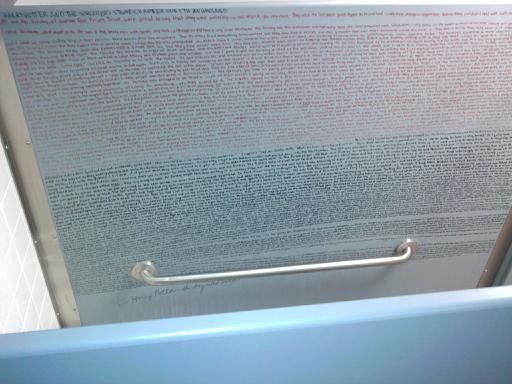 A high school student copied the entire first chapter of Harry Potter and the Sorcerer's Stone on a bathroom stall at her school. It took four hours and 3 sharpies.
Star Wars In Concert will return to The Hollywood Bowl for two nights only later this year.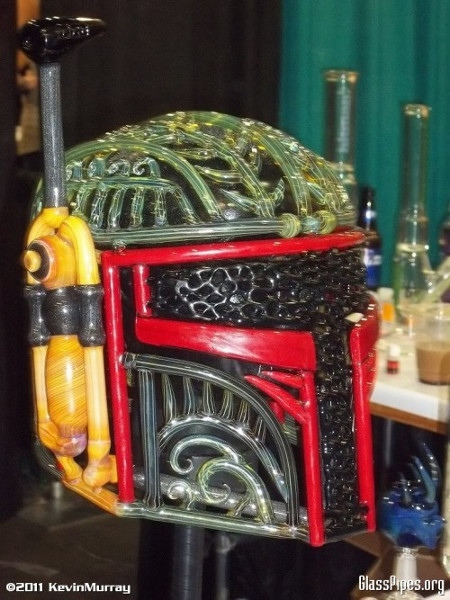 Someone created a handblown glass Boba Fett helmet pipe.
Julie Taymor speaks out on Spider-Man: Turn Off The Dark: "Anyone who creates knows — when it's not quite there. Where it hasn't quite become the phoenix or the burnt char. And I am right there."
Braves spring training gets a Disney twist.
The Hathaway Effect: "When [actress] Anne Hathaway makes headlines, the stock for Warren Buffet's Berkshire-Hathaway goes up."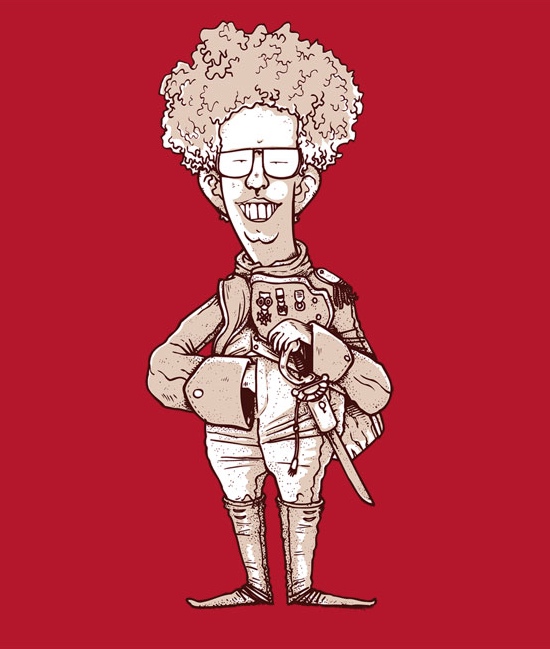 The t-shirt of the day on RIPT Apparel is a Napoleon Dynamite/Napoleon mash-up titled "Napoleon vs. Dynamite". Available for $10 plus shipping, but only available today and today ONLY.
The Hollywood Reporter lists 27 fact flubs in Hayden Panettiere's Lifetime's TV movie Amanda Knox: Murder on Trial in Italy.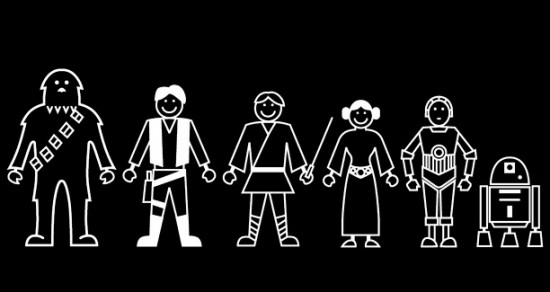 The t-shirt of the day on TeeFury is Star Wars-inspired design titled "We Are Family". Available for $10 plus shipping, but only available today and today ONLY.
Martin Henderson will star in NBC's drama pilot The Crossing, Sarah Paulson will star in NBC's Kari Lizer comedy pilot and Lauren Ambrose will star in Fox's drama pilot Weekends at Bellevue.
Due to the amount of graphics and images included in Page 2, we have to split this post over a BUNCH pages. Click the link above to continue the second page of Page 2.
Watch a clip from David Gordon Green's Pineapple Express follow-up Your Highness starring Danny McBride, James Franco, and Natalie Portman.
William Shatner is still interested in appearing in Star Trek 2: "I would be so interested in doing it, especially with that wonderful director J.J. Abrams, but I don't see how it's possible and maybe we all have gone beyond that,"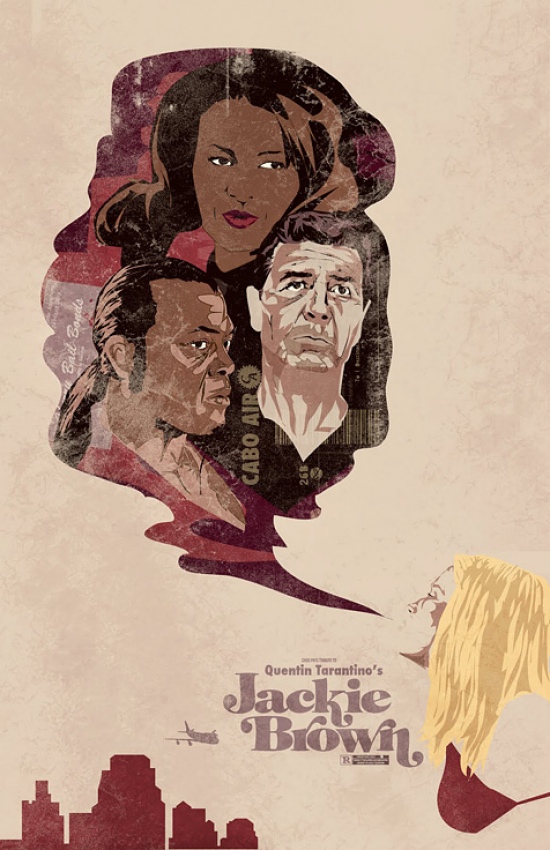 Fro Design Co has created a poster for Quentin Tarantino's Jackie Brown.
Data-storage firm EMC spent $7,100 to be the title sponsorship of Morgan Spurlock's talk at TED today.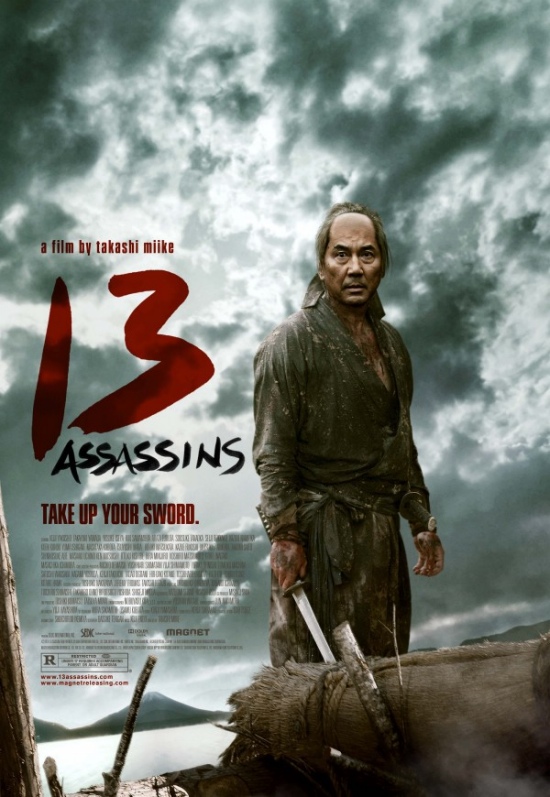 Film School Rejects has premiered the movie poster for Takashi Miike's 13 Assassins.Westword lists ten people who should host the 2012 Oscars.
Comic book artist Todd McFarlane (Spawn, Spider-Man) teaches you how to draw a face and an eye.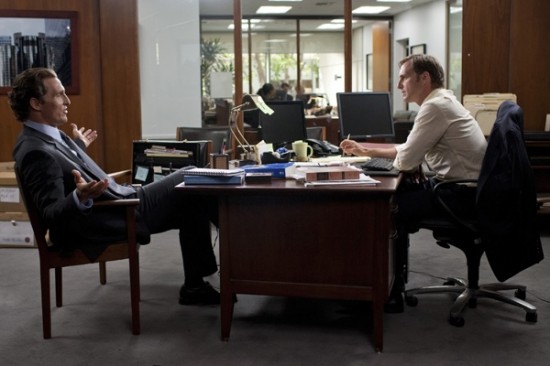 HitFix has premiered a couple photos from Matthew McConaughey's The Lincoln Lawyer.
Protocol Pictures filed a 60-page l$50 million suit against The Weinstein Company over their removal from the animated film Escape From Planet Earth, with the assertion that Harvey and Bob Weinstein tried to hush up the plaintiffs by giving them $500,000 to keep quiet the complaint until the Oscars were over.
Due to the amount of graphics and images included in Page 2, we have to split this post over a BUNCH pages. Click the link above to continue the third page of Page 2.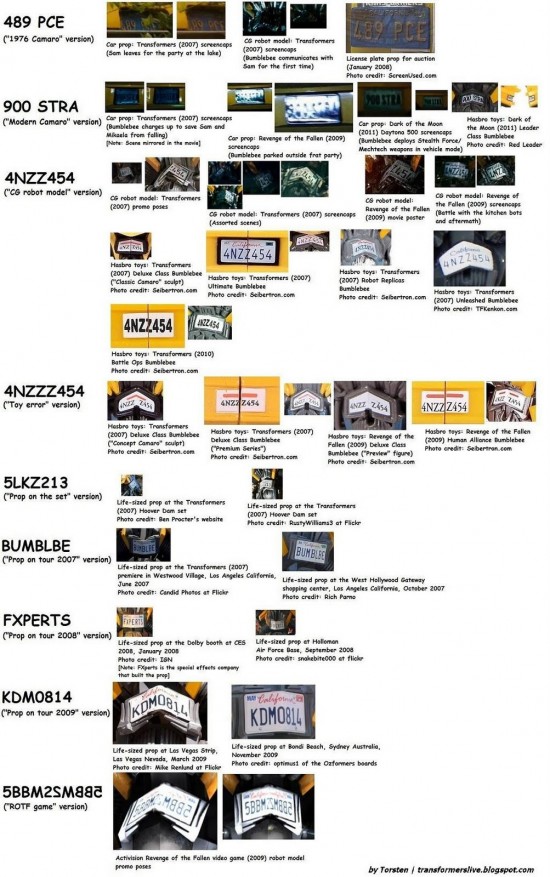 Here is a super nerdy Transformers infographic showing a breakdown of the various license plates that Bumblebee has sported over the years
Ernie Hudson (Ghostbusters) will join the cast of the upcoming series of Torchwood.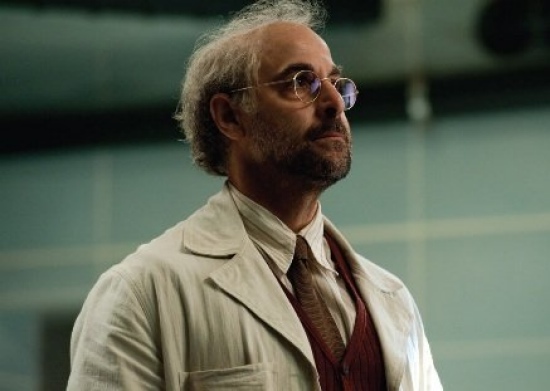 Marvel has released a new photo of Stanley Tucci As Doctor Abraham Erskine in Captain America: The First Avenger.
Cameron Crowe's documentary The Union will launch the 2011 Tribeca Film Festival April 20th 2011.
Kizer180 has created a Toy Story/The Good, The Bad and the Ugly mash-up.
SXSW have announced the official Closing Night Film will be Billy Bob Thornton's The King of Luck and a work-in-progress screening of Paul Feig's Bridesmaids.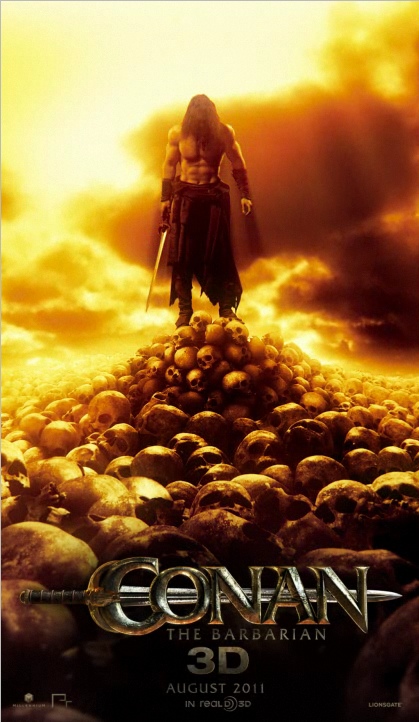 IGN has premiered the first official movie poster for Conan The Barbarian. Click through to see the poster in motion.Holy Taco lists 25 Ideas for Human Centipede 2.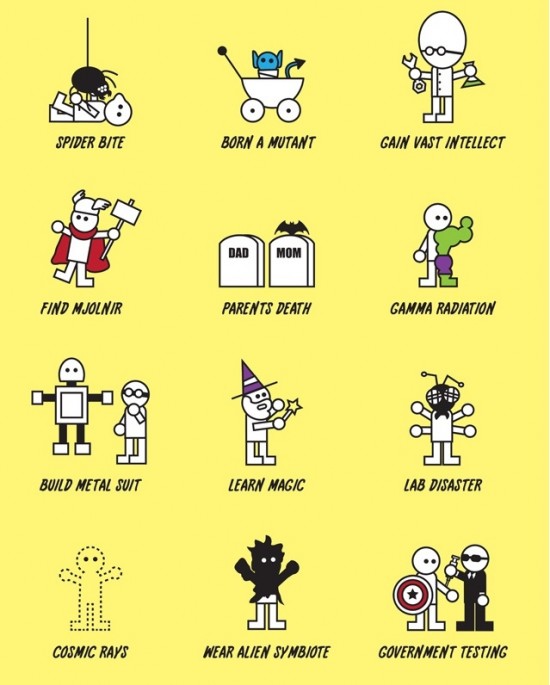 How to be a Superhero.Community star Donald Glover will host mtvU's first-ever Woodie Awards.
Due to the amount of graphics and images included in Page 2, we have to split this post over a BUNCH pages. Click the link above to continue the fourth page of Page 2.
Watch 9 seconds of Roger Corman's post apocalyptic Road Raiders, which includes a glimpse of Michael Madsen
20th Century Fox has granted Amazon.com exclusive streaming rights to play ta new trailer for Water for Elephants, which American Idol will hype during its broadcast Thursday night.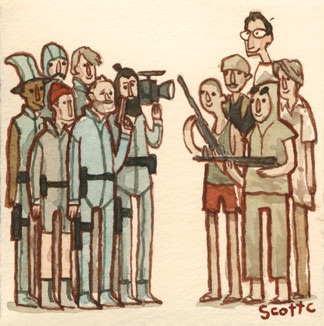 The latest edition to Scott C's The Great Showdowns series is a tribute to The Life Aquatic.
Ryan Reynolds claims a Deadpool movie is still i the works: "That's still in the works. I'm not sure how logistically it works in terms of scheduling, but yeah I want it to happen"JJ Abrams claims to not even have read the Star Trek 2 screenplay yet.
The Motion Picture Association of America has named former Sen. Chris Dodd as its new chairman and CEO.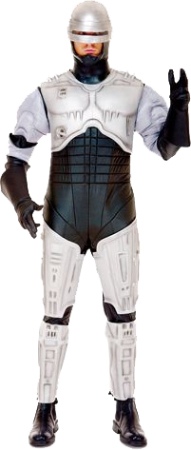 80'sTees has released photos of a Robocop halloween costume, which costs $145.Movieline lists 9 Lives of Catwoman: Possible Storylines for Anne Hathaway in The Dark Knight Rises.Cameron Diaz says she won't channel Shirley MacLaine for her role in the Gambit Remake.Liam Neeson says that there aren't any plans to make a sequel to The A-Team: "There's nothing planned at the minute, but the studios certainly aren't saying no. I personally would love to get on the horse again with Bradley and Sharlto and Rampage – we all would. But with the studios and the studio system it's a question of dollars and cents. I thought it was a really good movie, you know? And thought it would've done much, much better at the box office in America, but the studio released it the day after the World Cup started, and I think that probably affected the overall performance of the film."
Due to the amount of graphics and images included in Page 2, we have to split this post over a BUNCH pages. Click the link above to continue the fifth and final page of Page 2.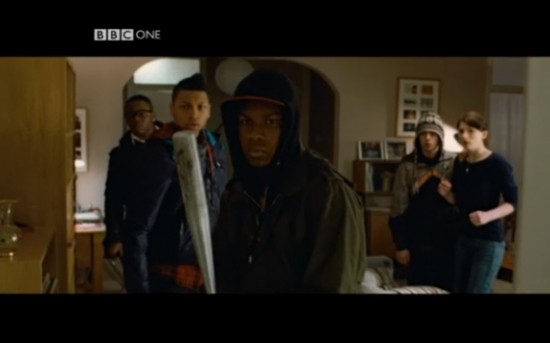 BleedingCool have some screenshots from a scene of Attack of the Block.
The finale for NBC's underperforming superhero show The Cape  will only air online.
The music video for Scattered Trees' song Love and Leave features sad Stormtropper cosplay.
Marvel reports that Fantastic Four #588, the issue where a member of the superhero team died, has completely sold out.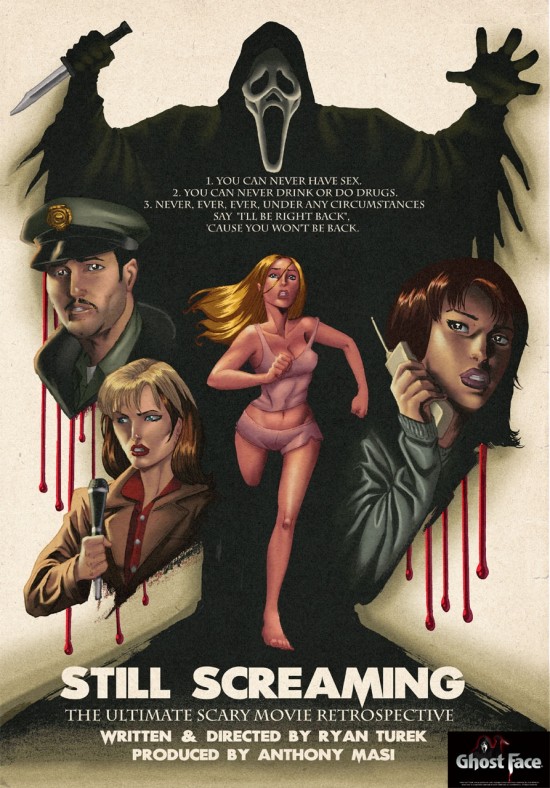 Check out the cover art for the Scream documentary Still Screaming: The Ultimate Scary Movie Retrospective.
Showtime has announced premiere dates: Laura Linney's The Big C and Weeds will return June 27, the final season of Secret Diary of a Call Girl will debut April 7, The Real L World begins June 5.
Travel back in time with this video from 1990 Disneyland, where the now shut-down Peoplemover took riders around Tomorrowland and "Through the World of Tron"
The Weinstein Co have acquired the rights to the Miley Cyrus comedy So Undercover and have announced plans to distribute the movie in October.