Alison Brie Joins Emily Blunt And Jason Segel In Nicholas Stoller's 'Five-Year Engagement'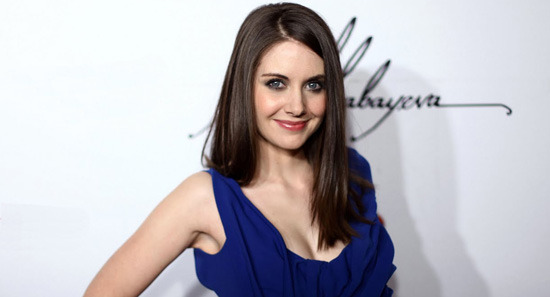 Briefly: Over the past year Forgetting Sarah Marshall and Get Him to the Greek director Nicholas Stoller has been pondering his next directorial effort, saying that it was likely to be a relationship dramedy called Five-Year Engagement. Now he is really moving forward with that film. He's got Emily Blunt and his frequent collaborator Jason Segel on hand to play a couple. And he has now added Alison Brie from Community and Mad Men to play the sister of Emily Blunt's character.
The film " charts the ups and downs of the relationship between the couple, portrayed by Blunt and Jason Segal" and is written by Nicholas Stoller and Jason Segel. The female characters are British, playing to Emily Blunt's native accent, so you'll get to hear Alison Brie adopt an accent. I can only imagine that Troy Barnes and Jeff Winger would drool all over themselves to hear that.
The film will shoot starting in April, right around the time you'll be able to see Alison Brie in Scream 4. [Variety]