Charlie Sheen Sought For Cameo In 'The Hangover Part II'?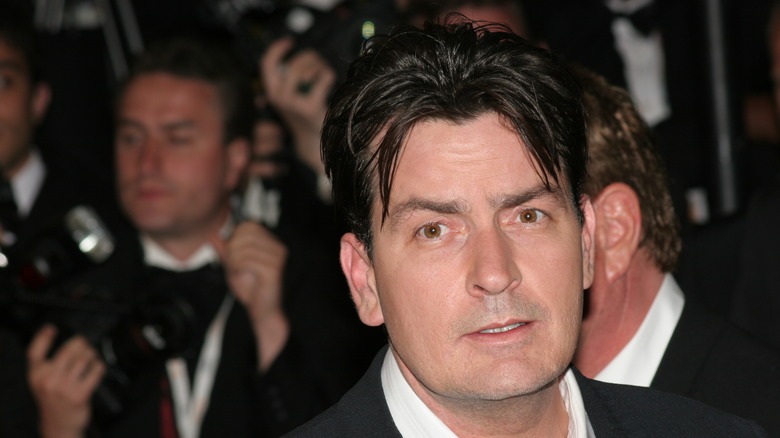 Denis Makarenko/Shutterstock
There has been a lot of fallout from Charlie Sheen's string of recent interviews and outbursts. His show, Two and a Half Men, is shut down for the season. His kids have been taken away. And he is a media darling, but only because by all appearances he is completely crazy, and crazy sells.
But if rumor is to be believed, even in part, the media furor around Charlie Sheen is making him a hot commodity for producers that aren't Two and a Half Men's Chuck Lorre. We don't know what gigs, if any, he'll get as a result of the public awareness bump from the last few weeks, especially since such public interest has a notoriously short half-life.
But one possible job offer reportedly comes from the boys behind The Hangover Part II.
Badass Digest hears that producer/director Todd Phillips and the rest of the producers for The Hangover Part II are pursuing the actor to film a cameo. Never mind that the film is wrapped; other films have shot cameos after principal photography was finished, and there's no reason the same thing couldn't happen here. (Devin at BD also says that his source on this is good, but expects it to be denied. Make of that what you will.)
Personally, I can't ride the wave of amusement and fascination with Charlie Sheen's recent behavior. He's a guy with big problems, and the fact that he is able to openly articulate some of them doesn't change anything. Todd Phillips previously wanted the equally troubled Mel Gibson for The Hangover Part II, and that didn't happen. But whereas Mel Gibson is offensively crazy, Charlie Sheen is going off the deep end in a way that is much more palatable to the public. If this does happen, however, what turns will his story have taken by the time the film releases in May?