Dreamworks Moves Forward With WikiLeaks Movie Plans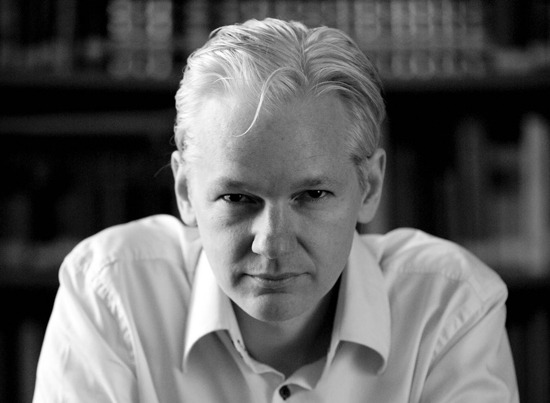 Sometimes it looks as if producing films is little more than a big-budget game of keeping up with the Jonses. When everyone else on the block has a Snow White film, you can't be stuck without at least a shadowy piece of faerie fantasy skewed towards the 18-24 demographic, right? How embarrassing to admit you can't afford dark fantasy.
That is, until everyone in the neighborhood moves on to the next big thing. And the next big thing is now definitively Julian Assange and his organization WikiLeaks, which are the subject of several development projects already. Now DreamWorks is getting into the WikiLeaks game; the studio bought rights to two books about Julian Assange, and is planning a dramatic feature based on his story.
Here are the WikiLeaks/Assange movies we've already talked about:
A documentary to be directed by Alex Gibney (Universal)
An film based on Raffi Khatchadourian's June 7, 2010 New Yorker article called No Secrets: Julian Assange's Mission for Total Transparency (HBO/BBC co-production)
A possible film based on Andrew Fowler's forthcoming biography of Mr. Assange, called The Most Dangerous Man in the World.
A doc called WikiLeaks: War, Lies and Videotape (Zodiak)
A film based on The Boy Who Kicked the Hornet's Nest, by Bill Keller, with Mark Boal producing and possibly writing, and Megan Ellison backing.
A film based on Julian Assange's own memoirs, rights to which are being shopped, and for which Paul Greengrass has been mentioned. (He probably won't make that, now that he's doing Memphis.)
Now Deadline offers the details on the DreamWorks strategy, which begins with the screen rights to two books: Inside WikiLeaks: My Time with Julian Assange at the World's Most Dangerous Website, by former top WikiLeaksexec Daniel Domscheit-Berg,who walked away after a conflict with Julian Assange over methods and discretion, and WikiLeaks: Inside Julian Assange's War on Secrecy, by Guardian journos David Leigh and Luke Harding, who give a first-person account of the early days of the organization's leaks.
There is no writer yet assigned, but Deadline says that the idea is go the Social Network route: use the books as raw material alongside other sources so that they don't need to secure life rights from Julian Assange.
Given that Julian Assange is currently sidelined by allegations of sexual abuse, there could end up being any number of new twists to his story. But the basic core of the WikiLeaks tale is one that captures a great many elements of the interaction between politics, technology and ethics. It could catch the popular attention in the same was as The Social Network — perhaps even more so if the film is cast, written and directed with the skill that team applied to Facebook.