Fox Developing 'Percy Jackson' Sequel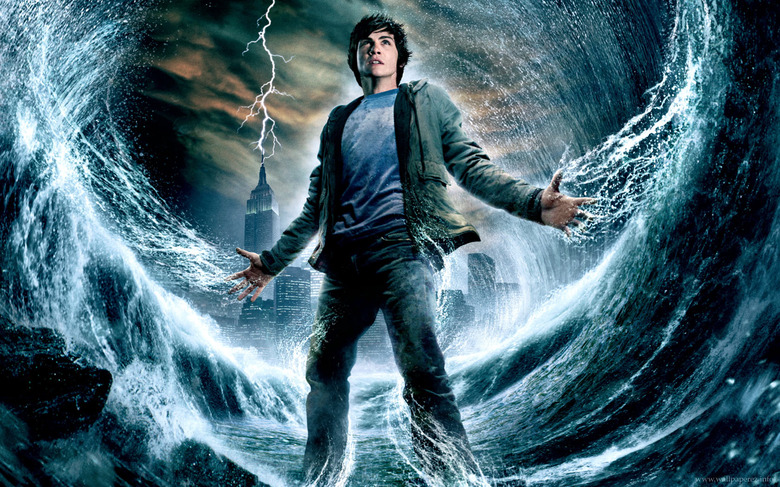 Let's imagine for a moment that all of Hollywood exists in a universe written by Stephen King. It's an awkward metaphor, I know, but we only need it for a minute. Because in one corner of Hollywood there is a veritable Pet Sematary full of would-be youth lit franchise openers — films intended as the first chapter in series that were never meant to be. City of Ember, The Golden Compass and Lemony Snicket come to mind; there are many more. Percy Jackson looked ready to be buried back there, but now it seems that ol' Percy could be this metaphor's Gage Creed, rising with glowing red evil eyes to menace the hapless inhabitants of a Maine town all over again.
OK, let's ditch the terrible metaphor and just cut to it: while it looked as if Percy Jackson and the Olympians: The Lightning Thief might not kickstart a series when released last year, there is word that Fox 2000 is now actively developing a film based on The Sea of Monsters, the second novel in Rick Riordan's series of books about young Olympians.
The books are bestsellers, but the film did only modest tentpole business in 2010: under $90 domestic. But it did $138m overseas. Not enough to push the profit margin definitively into the black when all expenses and cuts are factored in, but enough that projected long-tail revenue evidently makes a sequel look like a good move.
The LA Times says that Percy Jackson director Chris Columbus likely will not return to direct, though he will produce. Lead actor Logan Lerman reportedly will return, but Fox isn't confirming anything right now. Scott Alexander and Larry Karaszewski (Ed Wood, Agent Cody Banks) have been hired to script based on the novel, which contains many elements of the myths of the Golden Fleece.
In this second adventure in Percy Jackson and the Olympians series, Percy is anticipating the end of seventh grade and a summer at Camp Half-Blood with kids who are the offspring of Greek gods and mortals. He dreams that his pal Grover, a satyr, is in danger. After monsters attack in his school gym class, Percy and Tyson, a homeless kid, are picked up by Annabeth, a half-blood friend, and rushed to the camp, which is under attack. The tree that guards the camp is dying, and Chiron, the activity director, has been dismissed. Another dream reveals that Grover, whose peril is increasing, is on the same island as the legendary Golden Fleece, which may be the cure for the troubled camp. With the help of Hermes, Percy and his pals set off to the Sea of Monsters, where they encounter legendary dangers.