Nicholas Hoult To Star In Jonathan Levine's Zombie Romance 'Warm Bodies'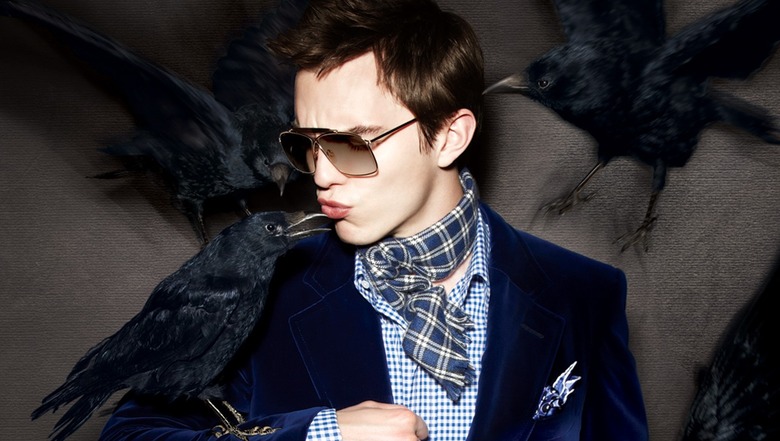 Vampires, werewolves, ghosts, and witches, sure — but how do you make a zombie sexy? Well, it probably helps if he looks like Nicholas Hoult, to begin with. Summit Entertainment announced yesterday that the Skins star (that'd be the original U.K. version, not the U.S. one) had been cast as the lead role in Jonathan Levine's zombie romcom Warm Bodies, based on the novel by Isaac Marion. While it's sure to follow some of the same beats as all of those other star-crossed paranormal romances, the idea of a zombie love story is just unusual enough to pique my curiosity. Read more details after the jump.
Hoult has been acting since childhood, and first caught public attention as the awkward kid with the dramatic eyebrows from About a Boy. He's since moved on to more grown-up roles, like teenage lothario Tony in Skins and a tempting college student in A Single Man. He will be seen this summer in X-Men: First Class as Hank McCoy, a.k.a. Beast. His next project is the title role in Bryan Singer's Jack the Giant Killer, opposite Eleanor Tomlinson.
Levine's first film, the catchily titled All the Boys Love Mandy Lane, garnered good buzz on the festival circuit in 2006, but has yet to receive a proper release in the U.S. Levine had better luck with his next film, 2008's The Wackness, and is currently finishing up the cancer comedy 50/50. That one stars Joseph Gordon-Levitt, Anna Kendrick, Seth Rogen and Bryce Dallas Howard and will be released this fall.
Production on Warm Bodies is scheduled begin this summer, so watch this space for more updates as we get them.
Below, we have the trailer for Marion's book, which was not directed by Levine but should give you a good idea of the book's setup:
And because no matter how old he gets or how many sexpot roles he takes on, I will always think of Hoult as nerdy little Marcus from About a Boy, here's a photo of him from that movie: