Jonah Hill To Direct 'The Kitchen Sink' - Human, Vampire And Zombie Vs. Aliens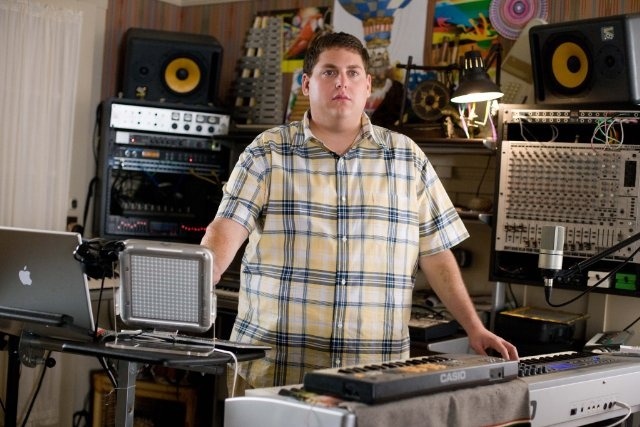 From time to time I chat with industry friends about which screenplays they're currently reading. Last week one of my friends was telling me about a screenplay he was checking out which was about "a human teenager, a vampire, and a zombie must save their town from an alien invasion." I've heard its fantastic, but Hollywood would never make it because think of how costly and ridiculous the idea is. It's so over the top, that the title of the screenplay is "The Kitchen Sink", in reference to the popular saying that something has everything but the kitchen sink. This movie has everything but Cowboys and superheroes.
It looks like Sony Pictures will actually be making this movie, and who is going to direct this madness? Jonah Hill?!
But today it was revealed in THR that actor Jonah Hill (Superbad, Cyrus) in in talks to make his feature directing debut with The Kitchen Sink.
Written by Oren Uziel, the screenplay was good enough to be included on The 2010 Black List, a yearly listing of the best unproduced screenplays in Hollywood. The screenplay has been pitched as "The Breakfast Club" meets "Zombieland." The movie begins with high school kids being attacked by zombies. While the kids are on the run, the zombies are attached by vampires. And just when the fight is getting good, a bright light comes from the sky, and all the characters realize that aliens have landed on Earth and they must band together to fight off the extra terrestrial creatures. Sounds both incredibly stupid and amazing at the same time.