Bryce Dallas Howard To Make Debut As Feature Director With 'The Originals'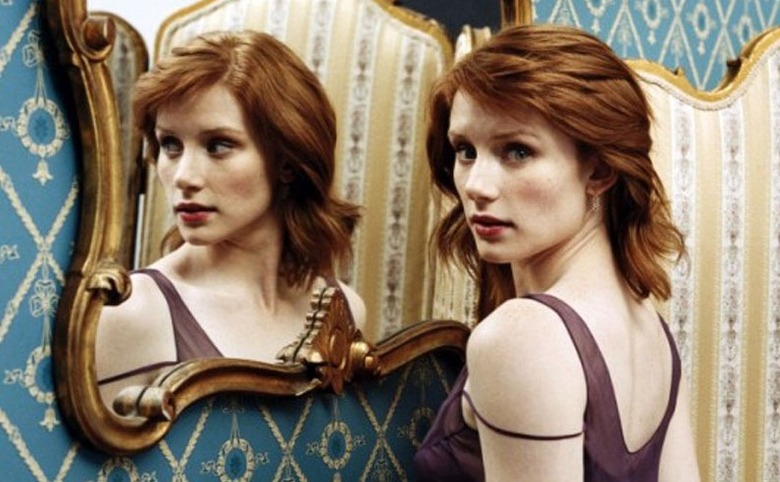 The apple often doesn't fall far from the tree in Hollywood, as evidenced by the number of Hollywood offspring who've grown up to become Hollywood players in their own right. Sofia Coppola and Jason Reitman became directors, just like their fathers, while Jeff Bridges, Kate Hudson and Colin Hanks all became actors, just like their parents. Now, actor-turned-director Ron Howard's daughter Bryce Dallas Howard is poised to follow her father's footsteps by making the leap from acting to writing and directing.
Howard's first feature as a director will be The Originals, a New York City-based drama about 20somethings. The original (heh) script was written by Howard herself and her writing partner/brother-in-law Dane Charbonneau. Read more about the project and watch Howard's very first directorial effort, the short film Orchids, after the jump.
Howard began her Hollywood career as an extra in several of her father's films before taking on her first real acting gig, 2004's Book of Love. Since then, she's starred in such films as The Village, Spider-Man 3, and The Twilight Saga: Eclipse. Her next onscreen appearances will be this summer's The Help, co-starring Emma Stone and Viola Davis, and this fall's 50/50, co-starring Joseph Gordon-Levitt, Anna Kendrick and Seth Rogen.
The Originals will be Howard's first full-length feature, but her second film. In 2006, she directed a short called Orchids for Glamour Magazine's Reel Moments series. The film, which was also written by Howard and Charbonneau, follows a young photographer (Katherine Waterston) who befriends a lonely old man (Alfred Molina). Watch it below — Howard certainly has an eye for beauty, doesn't she?
[via Metacafe]