Untitled Satire From Charlie Kaufman And Spike Jonze Nears Financing Deal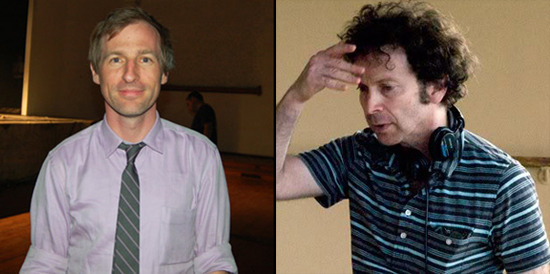 OK, we really need to send a giant 'thank you' bouquet to Megan Ellison. Her company, Annapurna Pictures, is reportedly financing two Paul Thomas Anderson films (The Master and Inherent Vice) and is backing Wong Kar Wai's new film The Grandmasters as well as pictures like The Wettest County in the World and Cogan's Trade. In short, if you like ambitious, literate films, she and her team are on your side.
Now the company is negotiating a deal for rights to "an untitled satire" that will mark the reunion of Being John Malkovich and Adaptation director and screenwriter Spike Jonze and Charlie Kaufman. Get a few more details after the break.
We talked a bit about this project last year when the duo started taking it out to financiers. Deadline now says the deal is moving forward with Annapurna Pictures set to finance the production, and that the film is a satire "about how world leaders gather to figure out all the seismic events that will take place in the worlds, from oil prices to wars that will be waged." That description somehow makes me think of something in the vein of Dr. Strangelove, but I know better than to make too many deep guesses about what the Jonze/Kaufman team might turn out.
But wait, there's more!
Charlie Kaufman has his own directorial project, based on a script he wrote called Frank or Francis, in which Frank, a movie director, has a long-running "back and forth" with blogger Francis, "who takes delight in berating his cinematic talent." It was at Sony, but is reportedly out in the wild now, with big names (Meryl Streep is mentioned) being linked to roles. Sounds pretty 'inside baseball,' but Charlie Kaufman obviously likes that sort of thing, having dealt with various aspects of show business in three films. I don't expect this would be quite as on the nose as the HBO series Tilda, which was a thinly-veiled take on Deadline's Nikki Finke.